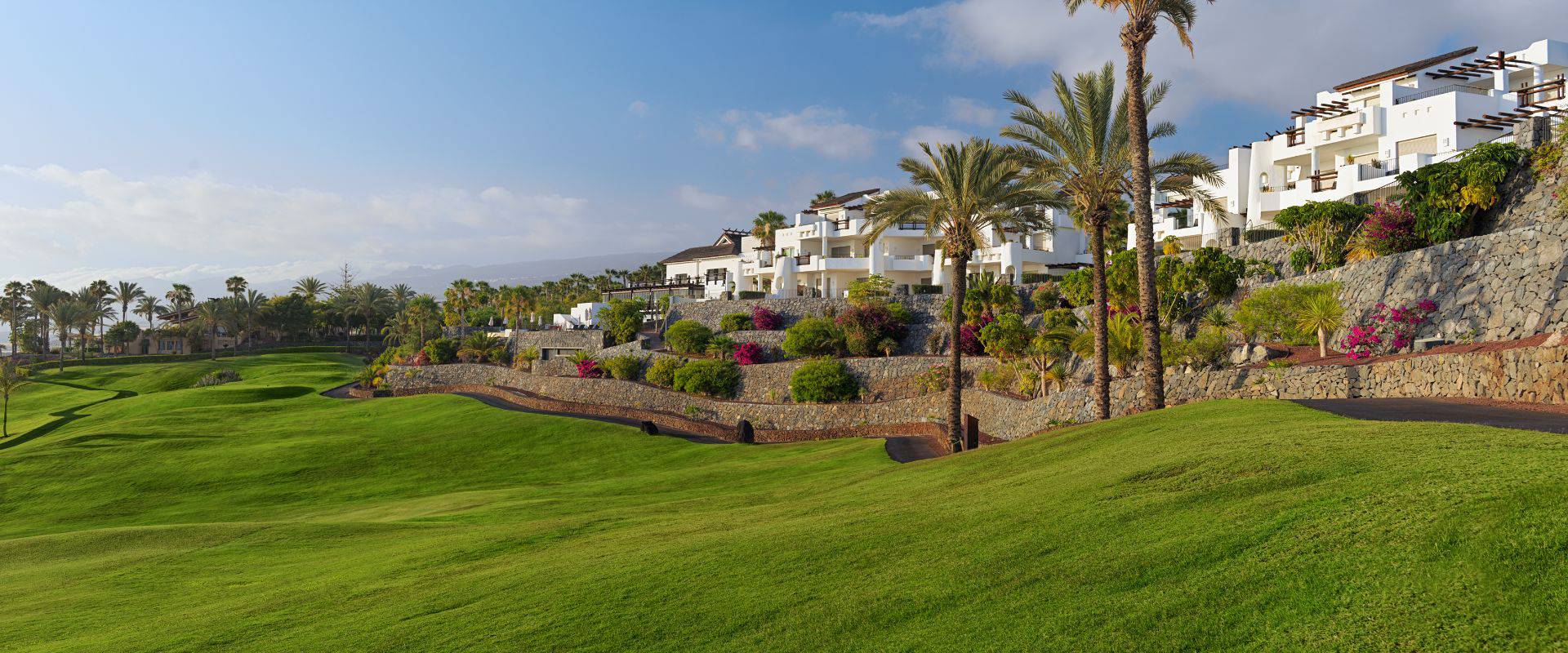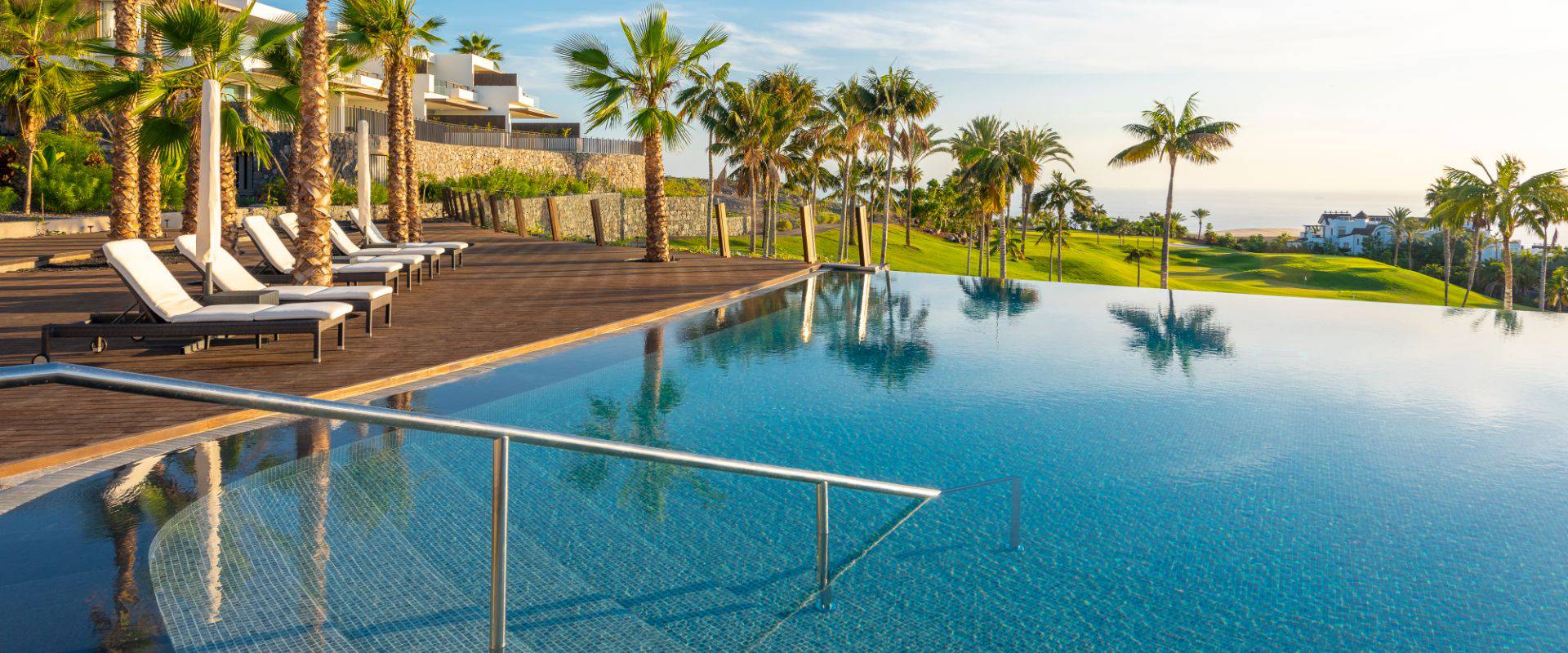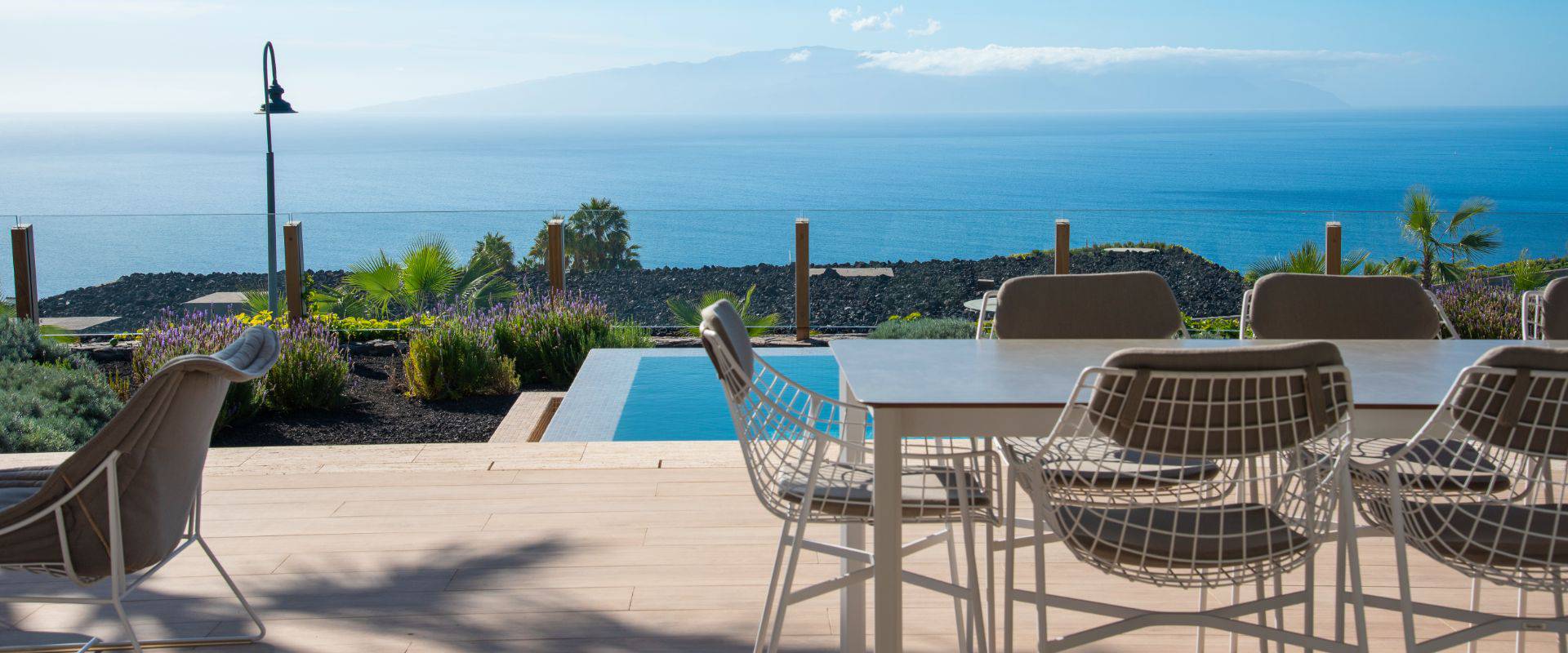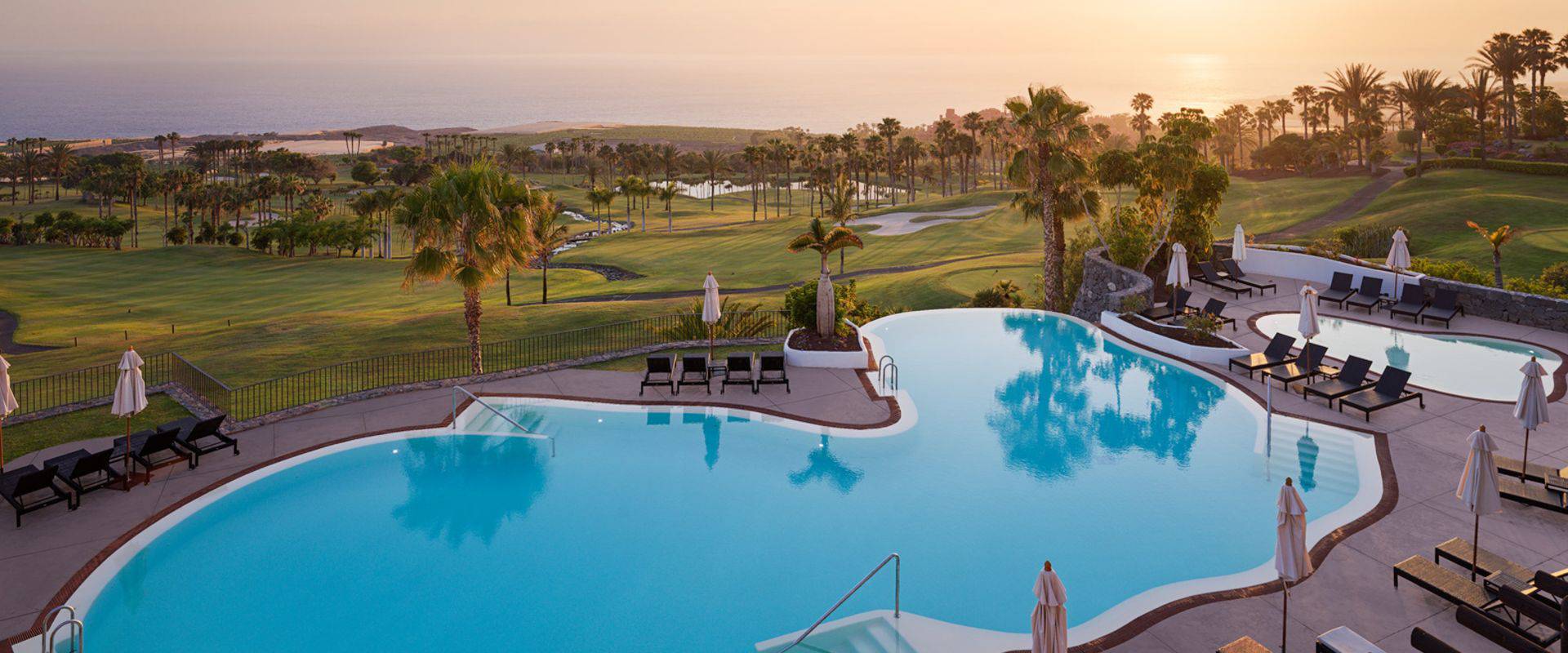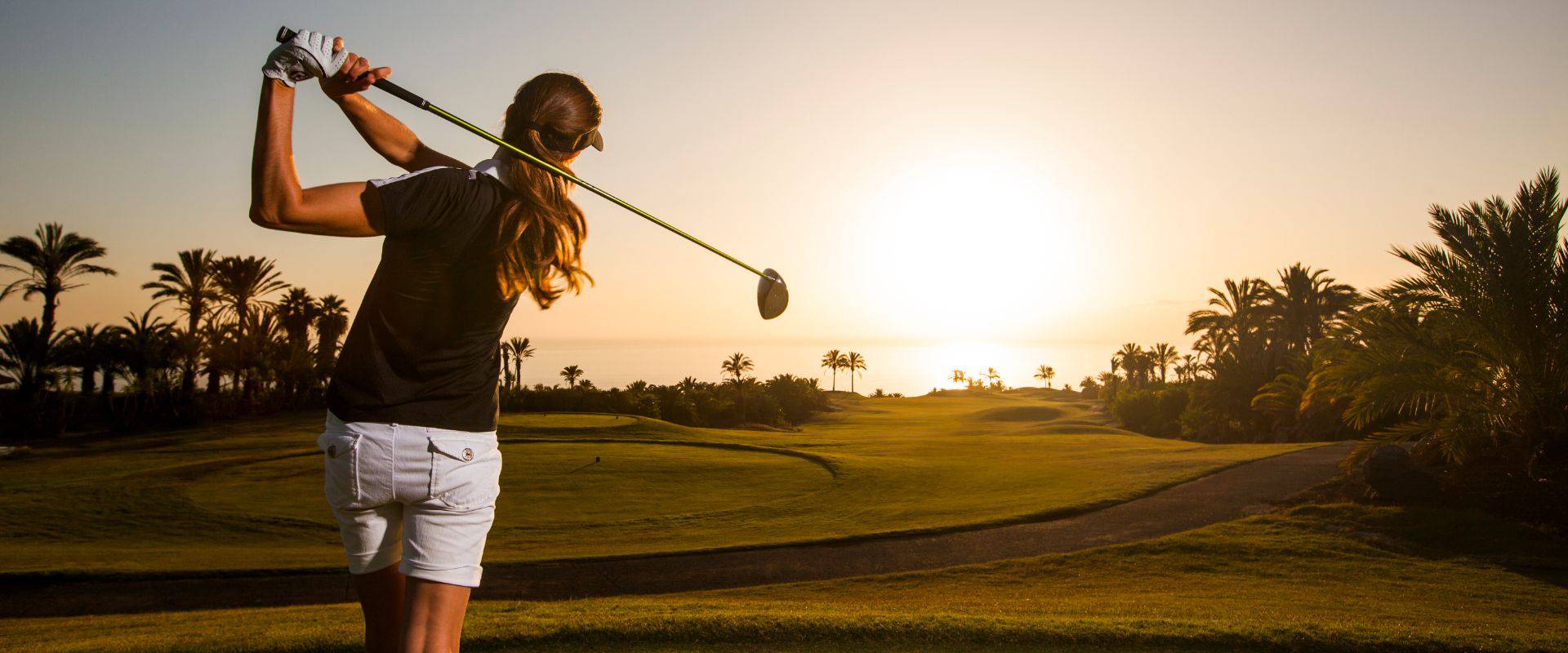 Enjoy 7 exclusive advantages
When booking from Abama Hotels website
deluxe
Welcome coffee capsules




Exclusive discounts!

at Abama Golf

Early Check-In free of charge

(upon request and subject to availability). In case your plane arrives before 3 pm.

Preferential Late Check-Out

free of charge (upon request and subject to availability). So you can have breakfast in peace

No matter how hard you look, you won't find

a better price. And, without intermediaries

If you need to cancel your reservation

don't worry, cancellation is FREE (48 hours before).

If you prefer, you

can pay directly at the hotel.
Discover Abama Hotels
Official website of Abama Hotels
lives
Abama Hotels 5*

Modernity and spaciousness surrounded by calm with an average year-round climate of 22°C.

Abama Hotels is a hotel complex with two 5* hotels: Las Terrazas de Abama Suites and Los Jardines de Abama Suites, located in a privileged, uncrowded enclave of the southwest coast of Tenerife. At the foot of the Teide volcano and facing the Atlantic Ocean.

Its modern suites and private villas face the sea and are surrounded by lush subtropical gardens and palm trees, as well as an 18-hole golf course designed by Dave Thomas.

Its common areas include 4 heated freshwater outdoor infinity pools, 7 professional tennis courts, 4 paddle tennis courts, Kids Camp and the MELVIN restaurant, with the seal of Martín Berasategui (Spanish Chef whose restaurants have 12 Michelin Stars).

Read on to discover what makes Abama Hotels a sanctuary of peace and tranquility that no one wants to leave.
The 18 holes of the Abama Golf course distributed in Abama Resort Tenerife
Hotels with suites and luxury villas
For a 5-star break in the southwest of Tenerife
discover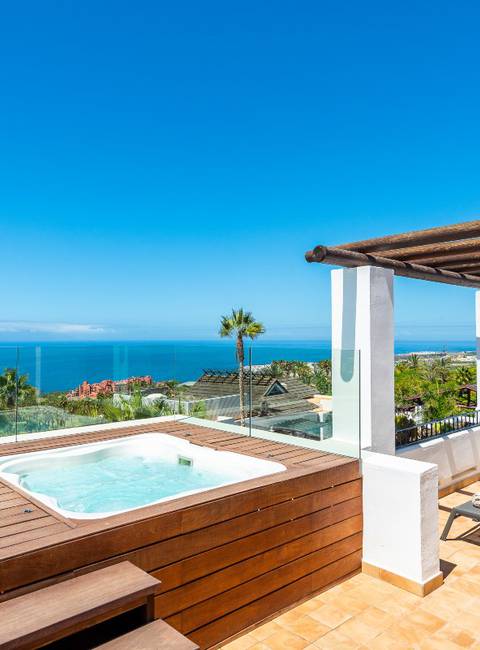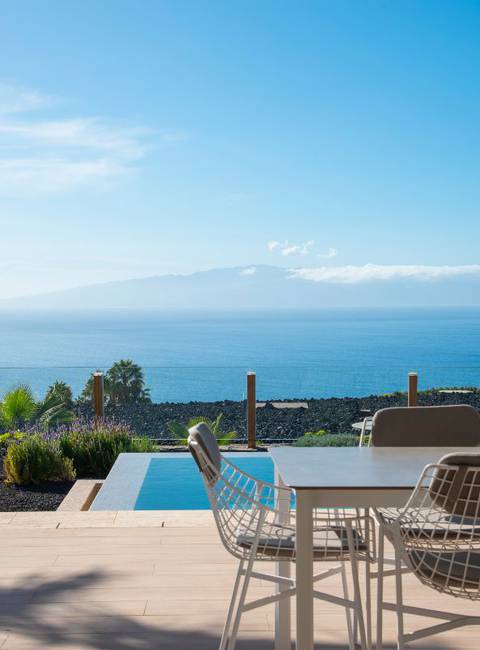 live
Abama Golf
18-hole golf course, host of international championships.
Abama Golf is a stunning course designed by renowned golf course architect Dave Thomas.

Hailed as one of the best in Europe by Golf Digest Editors' Choice Award, Abama Golf rises above the west face of the Teide volcano.

This immaculate 18-hole golf course, host to international championships, contains more than 300 species of subtropical plants and 23 lakes spread over 60 hectares.

Marked elevation changes provide players with breathtaking views of the Atlantic Ocean and the island of La Gomera.
taste
MELVIN Restaurant
The gastronomic pleasure of the Canary Islands with Martín Berasategui signature and sea views.
Let yourself be carried away by the explosion of Spanish flavours that blend in the sophisticated menu of the MELVIN restaurant, with the signature of renowned Spanish chef Martín Berasategui (whose restaurants have all together 12 Michelin Stars).

A creative display of dishes that combine the treatment of meat in the traditional Basque style with fish from the coasts of the Canary Islands and succulent rice courses.

Masterful elaborations directed from the kitchen by chef Sergio Fuentes, the visible face of the MELVIN restaurant.

A culinary proposal that surrounds you with the warm atmosphere of the island of eternal spring and the magic of the Atlantic Ocean views.
Abama Hotels Services
enjoy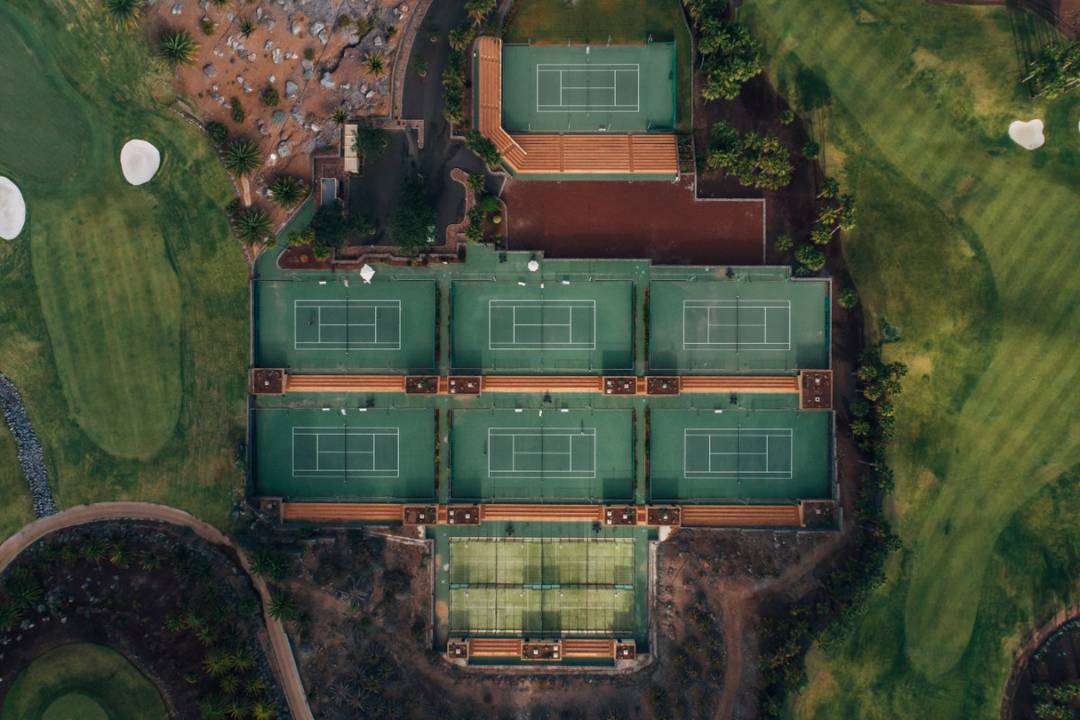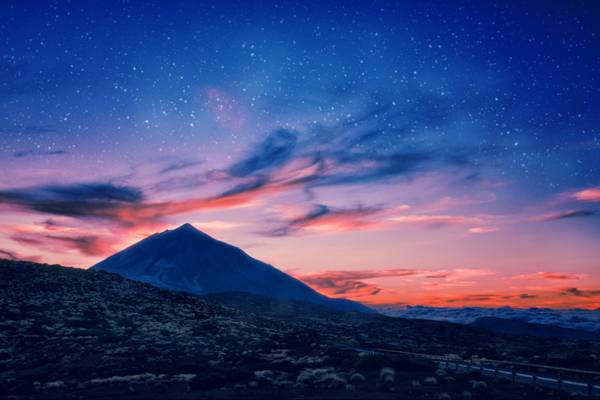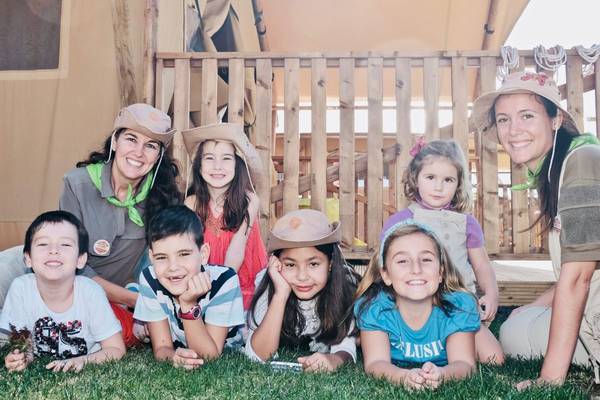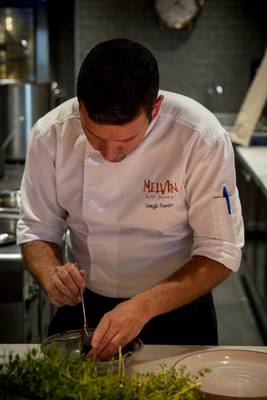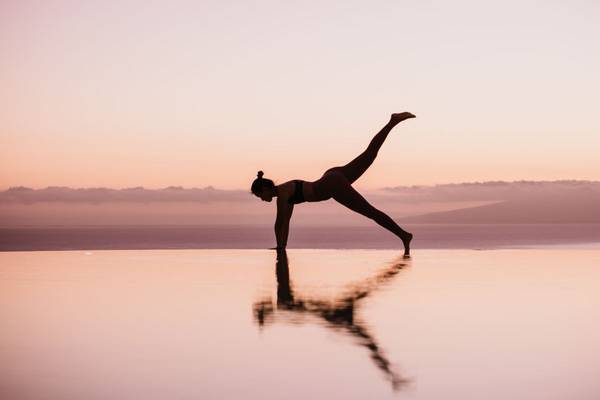 If you have ever thought what heaven would be like, we have found it! Waking up with these views of the golf course, the sea, La Gomera... You couldn't ask for more! The Melvin restaurant by Martin Berasategui is spectacular (with the same views to take your mind off everything), the swimming pools are gorgeous, they also have tennis and paddle courts, a wonderful complex with flats equipped with everything you could possibly need.
Cristina Iria Pereira

"First time visiting Tenerife.First time staying at Abama.A short holiday of just 5 nights.During our short stay, we fell in love with Tenerife.In staying at Abama, this highest compliment I can state, is that it felt like home.To elaborate, I live in England and when I say it felt like home, I do not mean if felt like England.Las Terrazas de Abama Suites, felt like HOME". Thank you for your hospitality.
Carl Hill

This place is exquisite, pure luxury. From the moment you enter the door you are enveloped in a wonderfully peaceful oasis. With first class service, rooms, facilities and food. Private villas where you can relax and chill out. Fantastic and professional staff. The friendliness and attention to detail has been amazing! Thank you , to the management for the great team you form! We loved every second of our stay, I highly recommend it.
Rocío Vega

"Spectacular property, impeccable service, wonderful experience! Family stay highlights: Perfectly finished rooms with excellent cleanliness. Delicious food with professional service. Entertaining kids club with fun activities. Infinity pools with pleasant water temperature and mind blowing views. Transportation to the beach, tennis and golf."
Karolina M

Beyond expectations. Big spacious apartment, amazing view, great attention to detail and quality. Staff are great. It was an amazing experience and next time we're in Tenerife for sure we'll stay here again.
Alex Pica

Become a member of myABAMA in just 1 minute
And start enjoying benefits and gifts.


New capsules of coffee

and infusions every day.

Discounts

at Abama Golf

Souvenir golf ball

with Abama seal if you play 18 holes

Free Early Check-In

(upon request and subject to availability)

Preferential Late Check-Out free of charge

(upon request and subject to availability)

5% discount

in the GOURMET Shop

From 10% discount

on accommodation

Premium mineral water

every day
Only in Abama Hotels
Special offers and rates
unique
Frequently asked questions about
ABAMA HOTELS
How can I know the availability and price of the hotels?

We recommend you to do a search in our web page and you will have the best conditions since the prices are dynamic and can change. We will also be happy to assist you by phone in case you have any questions.

Do you belong to The Ritz-Carlton, Abama?

Although the name is similar, we are different companies. You cannot use their facilities.

What makes up Abama Hotels?

They are two 5* hotels with spacious and modern suites, located within Abama Resort Tenerife. An 18-hole golf course, 7 tennis courts and 4 paddle tennis courts, 5 heated infinity pools, a Kids Camp, a gastronomic offer of restaurants, stores and bars.

Are these hotels for children?

At Abama Hotels couples, individual travelers and families are welcome. We have more than 2000 m² of a Kids Camp with the best facilities to delight the little ones (4-14 years old). As well as spacious suites for up to 8 people.

On the map you find the location of Abama Hotels in Tenerife

Click here to go to Google maps