Pool Bar SunWay
SUNWAY POOL BAR at your service
taste
SUNWAY Pool Bar has the perfect ingredients for you to continue enjoying the sun, the sea breeze and the views of the Atlantic Ocean without interrupting your swimming and relaxing time.
Fancy a beer or maybe a cocktail and, why not, a snack?
Just choose what you want to enjoy it without leaving your hammock.
Drinks include smoothies, wines, soft drinks and cocktails, and to accompany them you have a menu that includes among other things cherry gazpacho, pokes, and burgers that you can order to your liking. The most famous of the complex, the 100% Angus beef burger (200 gr).
Schedule:
12:00 h - 18:00 h (Lunch - Snacks 12:30 h -15:30 h) Temporarily closed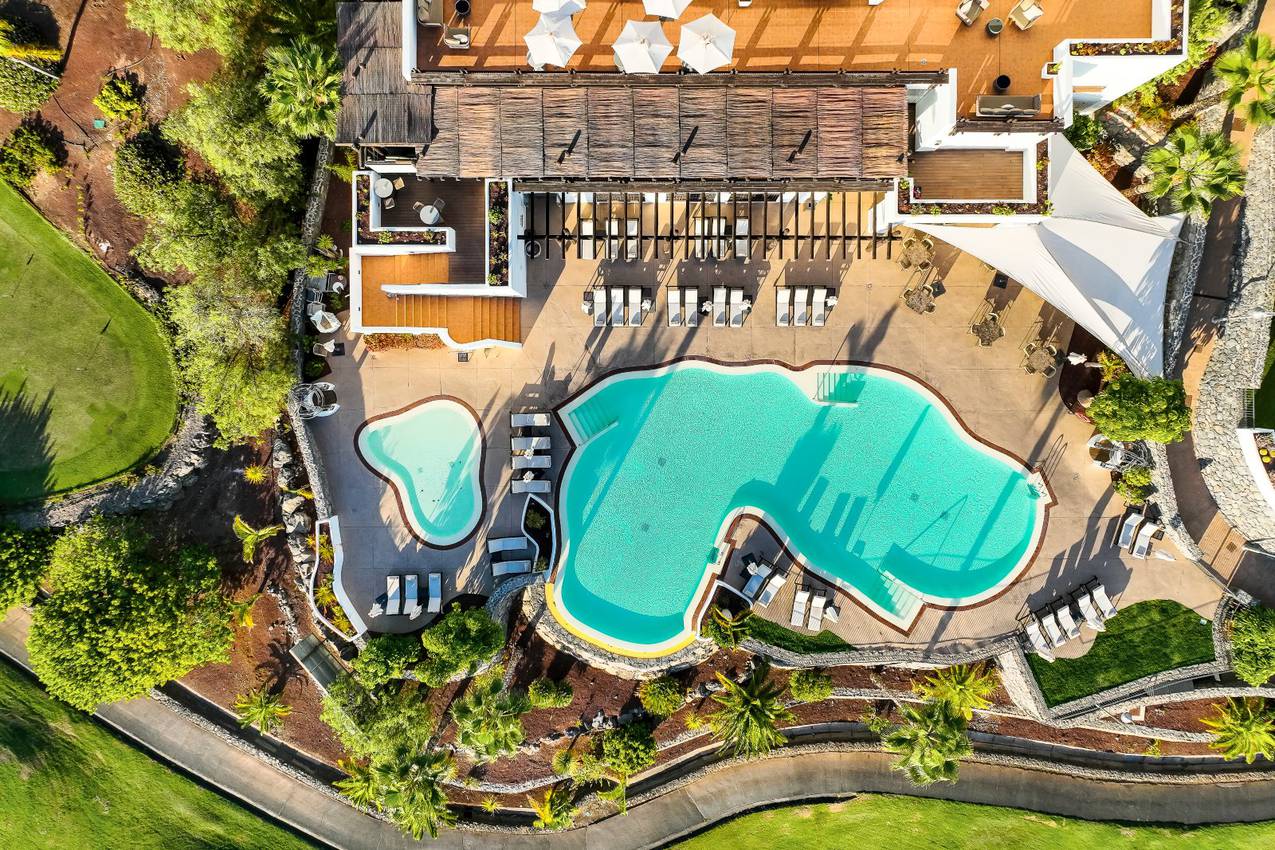 Enjoy the pleasure of our flavors
subtitle-restaurant-capricornus
paragraph-restaurant-capricornus

It has been 4 days of disconnection in which we have tried both breakfast and lunch at the pool bar. The quality of the products is great but with no doubt we would like to emphasize the service to the guest, with a special mention to Hugo who is a crack. We will repeat for sure.
Germandg94 - Tripadvisor

Frequently asked questions about
ABAMA HOTELS
What type of clothing is recommended for dinner at MELVIN Restaurant?

We recommend that you wear casual or smart casual clothing. Please note that it is not allowed to come in swimsuits or beach sandals.

Can children come to MELVIN Restaurant for dinner?

Children are always welcome.

Do you have children's menus at MELVIN Restaurant?

Yes, we do. MELVIN Restaurant has a creative menu prepared especially for young diners. It is available at the top of this page.

Do I have to make reservations in advance to dine at MELVIN Restaurant?

It is highly recommended that you reserve your table in advance. At least 24 hours in advance.

You can do it directly from the top of this page.

What is the maximum capacity of MELVIN Restaurant?

MELVIN Restaurant can accommodate up to 90 diners.

Can I order more than one hot dish for breakfast?

Yes, of course. The supplement for the second choice is 5 € per plate.

What if I am allergic or have a special diet?

In case you have a special diet, food intolerances or allergies (e.g. nuts), it is best to tell us as soon as you arrive at the restaurant, so that the staff can help you choose the most suitable menu.

Can I have breakfast at MELVIN even if I am not a guest of Abama Hotels?

Is it possible to order breakfast in the room?

At the moment this service is not available.

Can I place an order for fruits and vegetables at the GOURMET shop to be delivered to my suite or Villa?

Yes, we have a delivery service for organic fruits and vegetables. To arrange this, just call the front desk of the Hotel Las Terrazas de Abama Suites.

Is the GOURMET STORE open to all public?

Yes, you can come and visit us and buy Canarian products even if you are not staying at Abama Hotels.

A tip: become a member of myABAMA club and get a 5% discount on your purchases in the GOURMET shop.

Can I shop at the GOURMET Shop at any time?

Yes, the store is open 24 hours a day.