Official website of Abama Hotels
How to get to Abama Resort Tenerife?
paradise
By car or cab

From Tenerife South Airport (TFS) it is 32 km (35 min approx.), from Tenerife North Airport (TFN) it is 96 km (75 min approx.).

From the port of Santa Cruz de Tenerife it is 100 km (approx. 60 min), from the port of Los Cristianos it is 21 km (approx. 30 min).

By plane: The nearest airport is Tenerife South (TFS).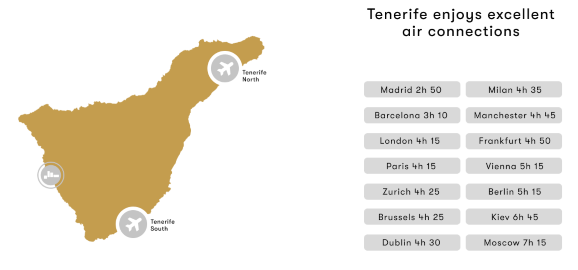 Address:

Pino Ojeda, 4 - 38687 - Guía de Isora, Santa Cruz de Tenerife, Spain.

Telephone:

+34 922 839157
map-ara__title
map-ara__subtitle
map-ara__description