Hotel Los Jardines de Abama Suites's Suites
Suites Hotel in Tenerife
lives

The Hotel Los Jardines de Abama Suites is a small collection of independent villas with private infinity pool and modern suites overlooking the Atlantic Ocean that catch all eyes.

It is part of the Abama Resort Tenerife complex, whose 18-hole golf course surrounds the entire area accompanied by 25,000 palm trees and stunning native plants.

It combines the amenities of an exclusive resort with the intimacy of the villas and the atmosphere of a five-star hotel.

A place of retreat to enjoy tranquility and privacy in Tenerife, the island of eternal spring.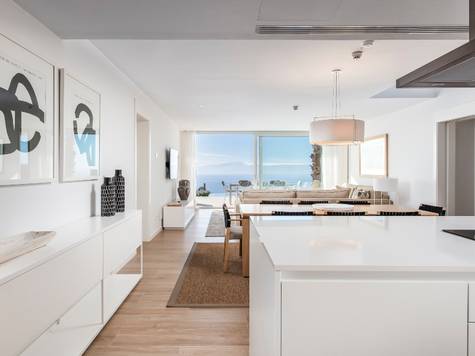 From the terraces, private gardens and even from the infinity pools of the Tennis Villas, you can enjoy breathtaking views of the ocean, the golf course and the labyrinth-shaped gardens.

Each bedroom has its own private bathroom with a relaxing, rainfall-style shower and organic amenities, made in Canarias.

Some bedrooms even have full-length windows to admire the sunrise from your bed.

When you walk into a suite at Los Jardines de Abama Suites, you feel disconnected from the outside world. This is what characterizes the Abama Hotels seal.