Savour the delicious gastronomy of the bars and restaurants of the Zumeria Bar
Zumeria Bar Abama Hotels
lives
What does happiness taste like? Find out at the restaurant of Abama Resort Tenerife. An exquisite venue that invites you to try the best of Canarian cuisine at the hands of Martín Berasategui, a renowned Spanish that boasts 12 Michelin stars. Let your taste buds take you on a journey with the exquisite menu on offer and sample a creative selection of the island's dishes whilst watching the beautiful sunsets from the restaurant terrace that overlooks the ocean. Sounds delicious right?
Schedule:
Monday to Sunday (11:00 a.m. to 18:00 p.m.)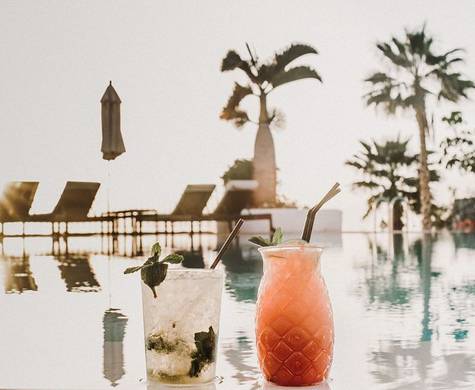 Zumeria Bar
In the pool number two of the Hotel Las Terrazas de Abama Suites awaits you a plan that encompasses peace, tranquility, sun, view of the Atlantic Ocean and a menu of natural juices and smoothies made on the spot. Especially for you.