Savour the delicious gastronomy of the bars and restaurants of the Gourmet Shop
Gourmet Shop Abama Hotels
lives

What does happiness taste like? Find out at the restaurant of Abama Resort Tenerife. An exquisite venue that invites you to try the best of Canarian cuisine at the hands of Martín Berasategui, a renowned Spanish that boasts 12 Michelin stars. Let your taste buds take you on a journey with the exquisite menu on offer and sample a creative selection of the island's dishes whilst watching the beautiful sunsets from the restaurant terrace that overlooks the ocean. Sounds delicious right?
Location:
Las Terrazas de Abama
Schedule:
From Tuesday to Saturday from 9:30 am to 5:30 pm.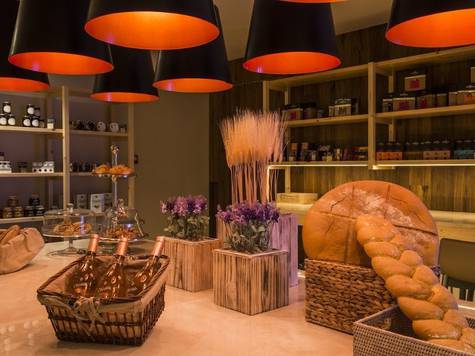 Gourmet Shop
The gourmet shop inside ABAMA TERRACES offers guests a wide range of local artisan products as well as an exquisite selection of wines carefully chosen by our sommelier.

You will also find gourmet gifts and new product tasting.

Wine, honey and cheese specialists. Gastronomic experiences to share, to give away or to taste.