Melvin Restaurant
The gastronomic pleasure of the Canary Islands with Berasategui's signature and sea views.
taste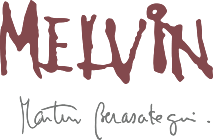 Let yourself be carried away by the explosion of Spanish flavors that blend in the sophisticated menu of the MELVIN restaurant, with the signature of the renowned Spanish chef Martín Berasategui.
A creative display of dishes that combine the traditional Basque-style treatment of meat with fish from the coasts of the Canary Islands and succulent rice dishes.
All of them elaborated with the best raw material and the secrets, the technique and the vanguard that contribute the 40 years of experience of the international chef in the hotel business.
Feel the freshness of its desserts, such as champagne sorbet, coffee or orange ice cream, ideal to close an exceptional dinner.
Masterful elaborations directed from the kitchen by chef Sergio Fuentes, the visible face of the MELVIN restaurant.
A culinary proposal that surrounds you with the warm atmosphere of the island of eternal spring and the magic of the views of the Atlantic Ocean and the golf course with the island of La Gomera in the background.
Immerse yourself in our flavors
Explore their menus and book directly from the website
Schedule:
Dinners from Monday to Sunday (from 18:30 p.m. to 21:30 p.m.)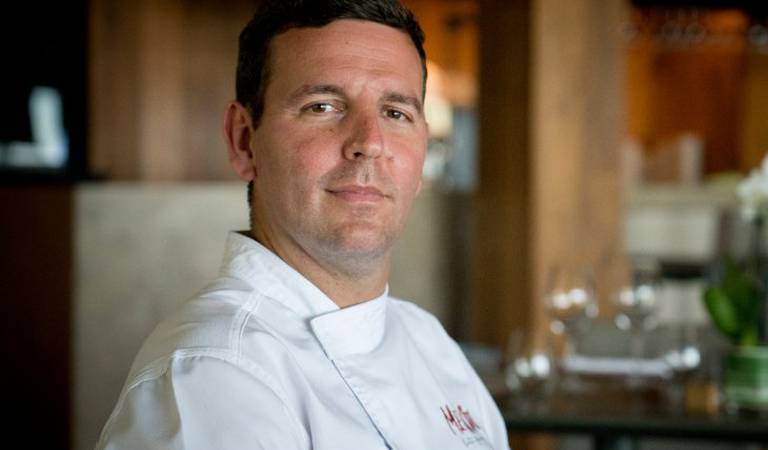 Meet Chef Sergio Fuentes.
The visible face of MELVIN restaurant

"Since my beginnings as a cook I have always been linked to a very elaborate cuisine, in which it was important to take care of the smallest detail. But all that is worthless without quality raw materials, knowing and controlling those "simple" preparations, such as good lentils, callos or a Madrid stew...".

Let's take a closer look at Sergio Fuentes (Madrid, 1989):

-Sergio, how did you start in the world of gastronomy?
I had my first contact with gastronomy in the ovens of a family bakery where I started working when I was only 16 years old. At the age of 22 I joined the Hotel Escuela de la Comunidad de Madrid.

-When did you arrive in Tenerife and where did you work?
I did my internship at Martin Berasategui's restaurant MB ** in Abama Resort Tenerife. There I fell in love with haute cuisine.

The next destination was the prestigious Azurmendi, Eneko Atxa's restaurant, currently with three Michelin stars. I learned tradition and avant-garde Basque cuisine. And from Euskadi back to Tenerife in 2014 by the hand of Erlantz Gorostiza to be part of the MB ** team.

In October 2017 together with Erlantz and Diego Dato by the hand of My Way Hotels we started the new project of Melvin by Martin Berasategui, after all these years it is still my home.

-How do you define yourself as a chef?
The years of my career have shaped me as a chef with my own personality, with a deep respect for local products. Which I continue to discover every day in Tenerife, a different way to treat the product of the sea and the garden.

It is an honor and a privilege to be part of the team of "My Way Hotels" with the support of Gorostiza, Berasategui and all his team. Being the visible head of the restaurant MELVIN.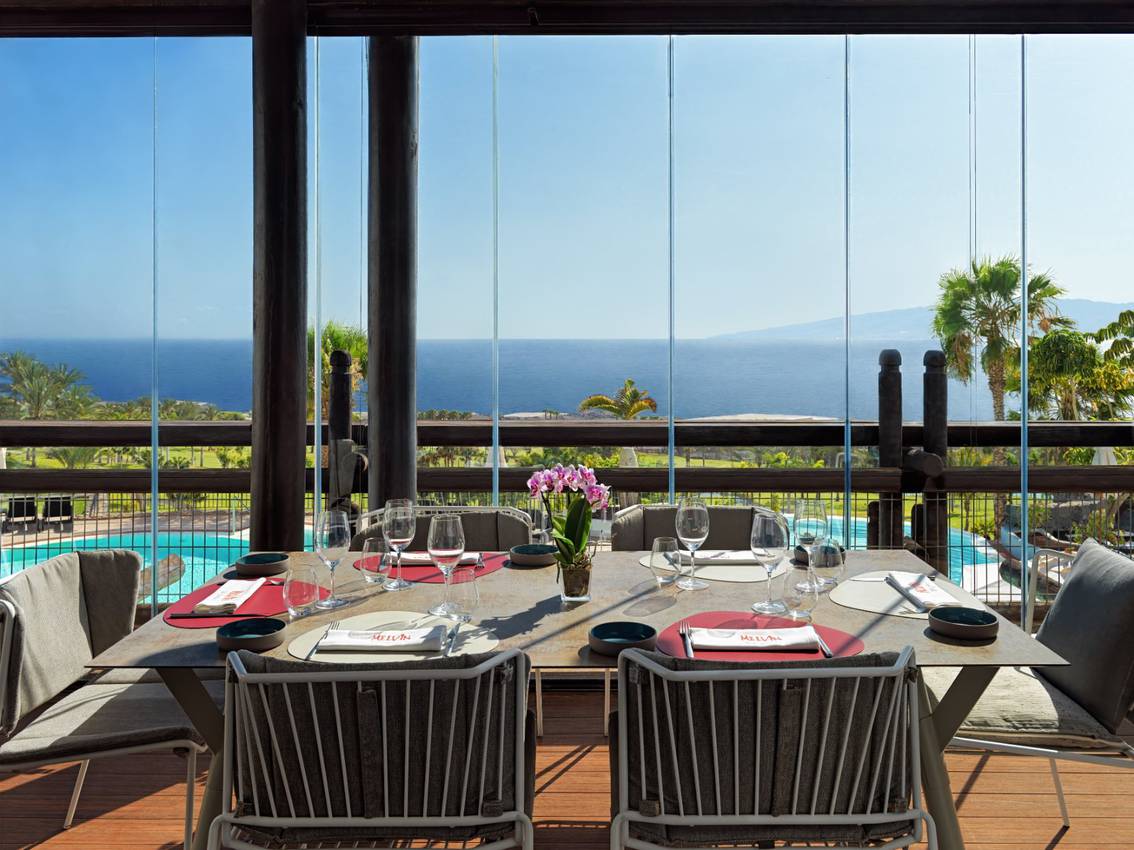 Enjoy the pleasure of our flavors
subtitle-restaurant-capricornus
paragraph-restaurant-capricornus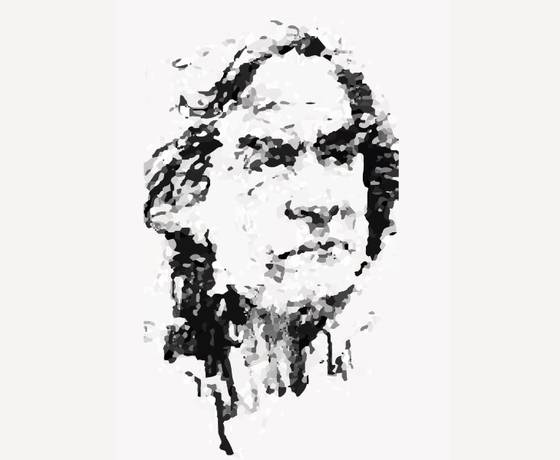 The restaurant had a friendly environment, great food, and excellent staff. The scenery was breathtaking, too. Definitely recommend.
P4829ZUteresaa - Trpadvisor
If you have ever thought about what paradise would be like, we have found it! Waking up with those views of the golf course, the sea, La Gomera... you can't ask for more! The Melvin restaurant by Martin Berasategui is spectacular (with the same views to get you to forget everything), the beautiful pools, they also have tennis and paddle tennis courts, a marvel of a complex with the apartments equipped with everything one could need.
Cristina Iria Pereira - Google

Meets expectations to 200%. Unbeatable service, friendly, perfectly informed, and spectacular cuisine! We will definitely return as we have some things left to try.
Rodrigo V - The Fork

My husband and I had dinner here last night to start off our honeymoon. From the moment we walked in, the service was excellent.The accommodated our dietary preferences and everything was cooked to perfection. My husband is a serious griller and he said it was the best steak of his life!
Tamar Parry - Google

Excellent well organized team that provided an outstanding memorable meal in a beautiful setting for our wedding anniversary and special birthday for one of us.
Bernard G - The Fork

Awards & Certifications
subtitle-awards-andromeda
paragraph-awards-andromeda
Get to know in detail the gastronomic offer of Abama Hotels:
Frequently asked questions about
ABAMA HOTELS
What type of clothing is recommended for dinner at MELVIN Restaurant?

We recommend that you wear casual or smart casual clothing. Please note that it is not allowed to come in swimsuits or beach sandals.

Can children come to MELVIN Restaurant for dinner?

Children are always welcome.

Do you have children's menus at MELVIN Restaurant?

Yes, we do. MELVIN Restaurant has a creative menu prepared especially for young diners. It is available at the top of this page.

Do I have to make reservations in advance to dine at MELVIN Restaurant?

It is highly recommended that you reserve your table in advance. At least 24 hours in advance.

You can do it directly from the top of this page.

What is the maximum capacity of MELVIN Restaurant?

MELVIN Restaurant can accommodate up to 90 diners.

Can I order more than one hot dish for breakfast?

Yes, of course. The supplement for the second choice is 5 € per plate.

What if I am allergic or have a special diet?

In case you have a special diet, food intolerances or allergies (e.g. nuts), it is best to tell us as soon as you arrive at the restaurant, so that the staff can help you choose the most suitable menu.

Can I have breakfast at MELVIN even if I am not a guest of Abama Hotels?

Is it possible to order breakfast in the room?

At the moment this service is not available.

Can I place an order for fruits and vegetables at the GOURMET shop to be delivered to my suite or Villa?

Yes, we have a delivery service for organic fruits and vegetables. To arrange this, just call the front desk of the Hotel Las Terrazas de Abama Suites.

Is the GOURMET STORE open to all public?

Yes, you can come and visit us and buy Canarian products even if you are not staying at Abama Hotels.

A tip: become a member of myABAMA club and get a 5% discount on your purchases in the GOURMET shop.

Can I shop at the GOURMET Shop at any time?

Yes, the store is open 24 hours a day.