Abama Golf leads, once again, the Golf Digest ranking of best golf courses in Europe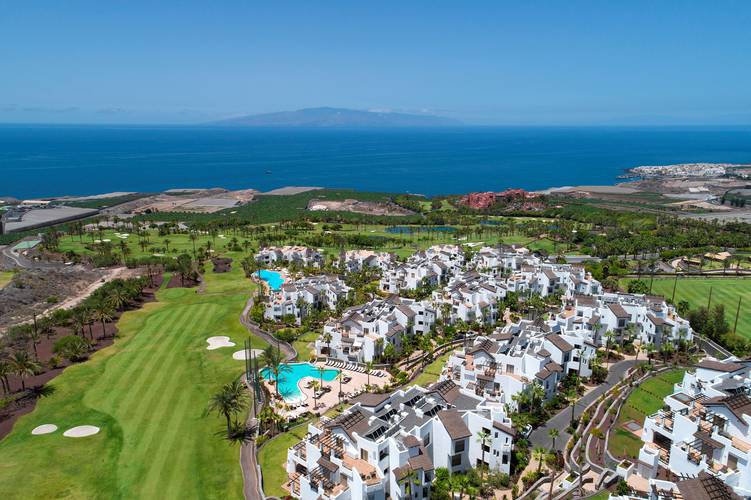 The magazine, published in 30 countries, includes the Guía de Isora golf course among the 27 best in Europe for the fifth consecutive year

Abama Golf, located in the municipality of Guía de Isora, in the south of the island of Tenerife, has received for the fifth consecutive year the Golf Digest Editor's Choice award, which recognizes it as one of the best golf resorts in Europe. Golf Digest is one of the most followed publications for those who practice this sport and it is published in 30 countries.

Every year, this publication makes a ranking of golf courses across the continent and during 2022, Abama Golf has revalidated its skills as a place of reference for golf lovers and golf enthusiasts, in a selection where it appears in first place of a total of 27. Among the best rated are other golf courses located in France, Portugal, Italy, Czech Republic, Russia, Denmark, Germany, Azerbaijan, Finland, Norway and Greece. Golf Digest has a separate selection for the United Kingdom and Ireland.

The 2022 ranking, made by its editors is headed in its digital version by Abama Golf, with a stunning image of the sports complex next to Las Terrazas de Abama Suites hotel, managed by My Way Meaningful Hotels, showing the special panoramic view that can be enjoyed overlooking the golf course, Atlantic Ocean and the island of La Gomera.

"Year upon year we intensify our efforts to maintain the standards expected by our visitors to Abama Golf. Our 5* resort is an ideal place for the travelling golfer to come and stay at our hotel and play golf on our championship course. We are honoured to be recognized by Golf Digest " says Brendan Breen, General Manager of Abama Golf.

The course, designed by Dave Thomas, has established itself among lovers of this sport as one of the best in the world in Europe. "Playing golf here is an unforgettable experience because nature is the main protagonist: the Atlantic Ocean and the lush vegetation are an added incentive for golf lovers, who will combine their favorite sport with an idyllic stay. That is why our commitment to sustainability and the environment is one of our utmost priorities" adds Breen.

The Abama Resort, is an excellent attraction for those seeking to complement sport and leisure. With the 5* holiday complex Las Terrazas de Abama, which has 151 suites from 1 to 4 bedrooms, plus the recently incorporated Los Jardines de Abama Suites hotel, with extraordinary luxury touristic villas, it brings together a complete tourist, sports and gastronomic offer. The resort is also developing, through its real estate division Abama Luxury Residences, which offers a wide variety of properties: apartments, plots and luxury villas with spectacular views of the golf course and the ocean. It is a unique environment for those who decide to choose this paradise to visit or as a second home.