Las Terrazas de Abama Suites, a multiple award-winning hotel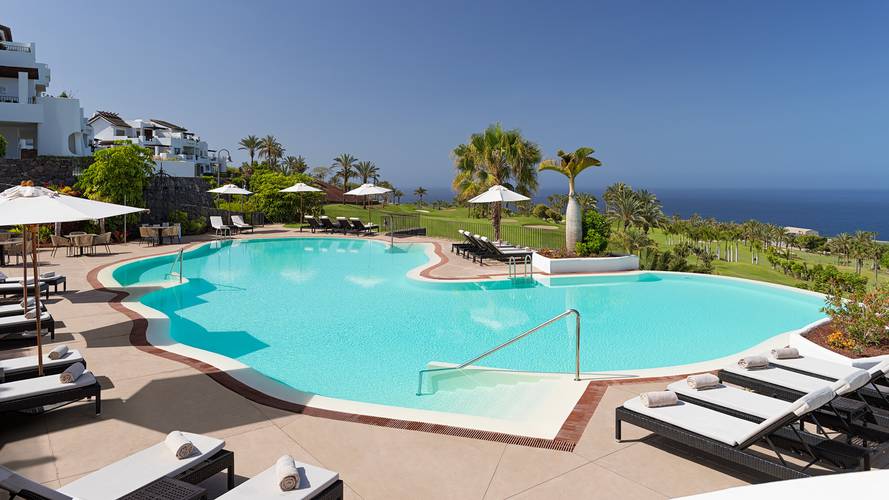 The establishment receives the top score in the Booking.comTraveller Review Awards 2022 for hotels located in the tourist town of Guía de Isora, southern Tenerife

Las Terrazas de Abama Suites hotel at Abama Resort Tenerife, managed by My Way Meaningful Hotels, received a score of 9.2 in the Booking.com Traveller Review Awards 2022. This score positions it as the top-ranked five-star hotel in the municipality of Guía de Isora among travellers booking via this platform.

With the Traveller Review Awards, Booking.com seeks to recognise the passion and dedication of its partners when it comes to creating safe and enjoyable travel experiences for their guests, their hospitality and their dedication.

The five-star hotel has 151 suites offering exceptional views of the Atlantic Ocean, whose purple-hued sunsets present an incomparable scene with the silhouette of La Gomera Island as a backdrop.

Abama Hotels Sales and Marketing Manager Brendan Breen has expressed appreciation for this new recognition from Booking, the top online agency in the world, stating that 'it rewards all the effort and dedication of the team of highly qualified professionals at Las Terrazas, who have demonstrated their adaptability and excellence in rising to the occasion under the most exceptional and adverse circumstances, so that our guests could continue to enjoy the best possible experience with us.'

Multiple award-winning hotel

This recognition joins the many other already highlighting the incomparable qualities of Las Terrazas de Abama Suites. More specifically, the establishment also received two other important recognitions at the most recent edition of the World Travel Awards, the most prestigious award programme in the tourism industry. Specifically, the Abama Resort establishment was recognised as Europe's Leading Luxury All Suite Resort 2021 and Spain's Leading Resort 2021, receiving the latter award for the second consecutive year.

The International Hotel Awards (IHA) also recognised the five-star resort in four categories: Best Golf Hotel Europe, Best Golf Hotel Spain, Best Luxury Hotel Spain and Best Resort Hotel Spain.

In the golf category, it has also had successes alongside Abama Golf, making them the perfect pair. The most recent award was Outstanding Service 2021, presented by IAGTO to hotels, resorts and golf courses that provided exceptional service last year, in the midst of the COVID-19 crisis. It has also been recognised by the prestigious golf publication Golf Digest as the best golf resort in Europe.

Las Terrazas de Abama Suites also received the Travellers' Choice 2021 award, positioning it among the top 10% of hotels in the world, according to TripAdvisor. And it was a finalist in the Men's Health Awards Healthy Hotels 2021 category.