Melvin, haute cuisine plus a lot of love for an extraordinary Valentine's Day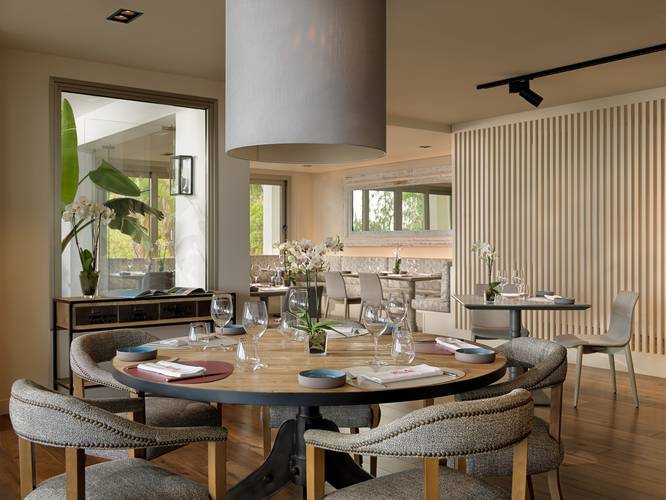 What does happiness taste like? Discover the answer with the haute cuisine menu offered by Melvin by Martín Berasategui at Las Terrazas de Abama Suites, Abama Resort Tenerife

This year, Valentine's Day falls on a Monday, but this should not discourage those thinking of the best way to surprise their beloved. The restaurant Melvin by Martín Berasategui – at Las Terrazas de Abama Suites, located in Guía de Isora on the southern part of the island of Tenerife – has unveiled the menu it will offer diners on 14th February: a haute cuisine selection created, as always, with a great deal of love, skill and the finest ingredients, the essential hallmarks of the chef who heads the establishment's kitchen, Diego Dato.

The menu at Melvin, which will offer guests a welcome glass of the finest cava, starts with a red prawn tartare topped with pea toffee, foie gras mi-cuit accompanied by Malvasia gelatin and brioche, and slow-cooked egg with mushrooms and truffled potato foam.

These spectacular starters will be followed by squid noodles in ink sauce. And for the climax: a spectacular crispy suckling pig with piperada (sautéed peppers and tomatoes) and creamy purple potato purée. As always, the meal will be served with the restaurant's housemade sourdough rolls.

The dessert of course tops it all off and incorporates the day's characteristic deep red colour: a lava cheesecake with strawberry ice cream. In short, Melvin's offering is sure to be a fool proof surprise for Valentine's Day, a peaceful, harmonious space with spectacular views of the Atlantic Ocean and La Gomera Island. The best way to declare your love with high-profile cuisine created with the love that is always the Berasategui hallmark.

And if you'd like to give your partner the gift of a getaway, rest assured that Las Terrazas de Abama Suites has the perfect dinner and accommodation pack, along with the best climate in the world.