Las Terrazas de Abama Suites obtains the Biosphere Sustainable Lifestyle certificate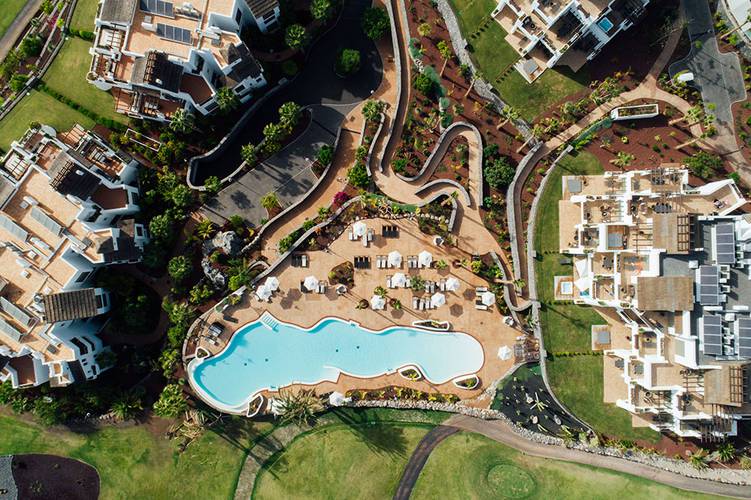 Las Terrazas de Abama Suites has obtained the Biosphere Sustainable Lifestyle certificate, for its contribution to the 17 Sustainable Development Objectives, the agenda set by the United Nations Organisation in 2030. Since their approval, in 2015, the hotel sector is making an effort to adapt and undertake its commitment to sustainable development through corporate social responsibility.

Respect for the environment is the main reason that has led the 5* hotel located in Abama Resort Tenerife, in the municipal district of Guía de Isora, to obtain that distinction. "The commitment by Las Terrazas de Abama Suites to Agenda 2030 is firm. We have implemented a roadmap aimed at mitigating climate change, integrating good practices that involve all our staff in a project that covers the whole destination, called Abama Green Team, to encourage responsible, sustainable tourism", explains Adrián Almirante, director of the establishment. "We decidedly aim to contribute to development of the territory by purchasing from local suppliers, prioritising products from the area", states Almirante.

The director of Las Terrazas de Abama Suites is convinced that these initiatives provide a response to the type of client who is increasingly more demanding with the health of the planet and social wellbeing, "that is actively involved in this global mission and shows exquisite respect for the environment". The establishment, located on the coast of Guía de Isora, "has a commitment to sustainability of the territory, and care for the land and sea ecosystems, also encouraging efficient use of water and energy among its staff and guests, and it aims for its sports offer to be based on saving resources and sustainability", he points out.

The Biosphere Sustainable Lifestyle certification is the result of an external audit that recognises the efforts made by Las Terrazas de Abama Suites to consolidate and integrate its processes in a roadmap that respects the planet, is demanding in good practices, and that accepts its responsibility for the objectives the United Nations have set to build a more sustainable growth model, "where the real value of the business is not so much achieving immediate results, but rather to contribute to a future where we are concerned about one or another, and between us all, we protect the most important legacy we have, which is our planet, our environment", concludes Adrián Almirante.