The Human Resources Manager at Abama Resort appointed ambassador to Island Innovation in Tenerife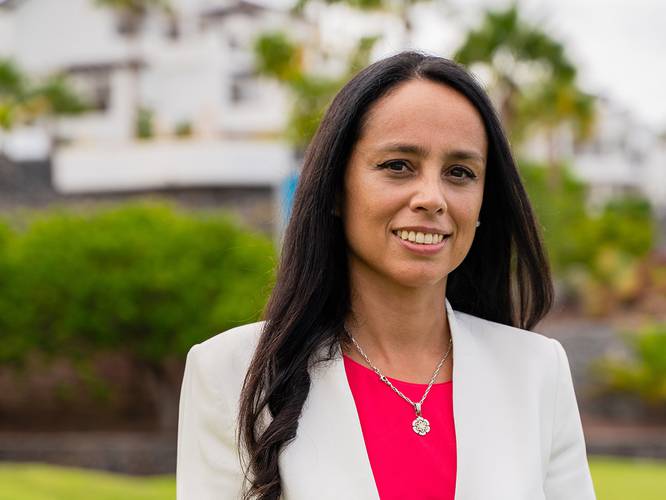 Mariana Zúñiga, Management Resources and Corporate Social Responsibility (CSR) Manager of My Way Hotels & Resorts, has been appointed ambassador in Tenerife to Island Innovation, a network of islanders from the whole world whose members work for the excellence of their territory in sustainability matters.

Island Innovation is a non-profit entity that promotes creative activities in favour of the environment and climate change prevention, which involve the private sector, the administration, different public services, NGOs and university and research centres, in order for innovation to advance to favour development that respects biodiversity and ecology, and to promote prosperity in the islands in global terms.

Zúñiga and the team at Abama Resort Tenerife have promoted actions that not only care for the environment, but rather innovate and create initiative to promote its protection, in line with the challenges of the United Nations Agenda 2030.

Mariana Zúñiga celebrates her appointment as ambassador as "something that will allow me to form part of a mutual support network to continue to learn and apply positive changes on our island", she explains.

Island Innovation ambassadors participate in monthly workshops to improve their skills and update sustainability-related knowledge. This recognition goes beyond individual recognition "because it places Tenerife in the avant garde of good practices and protection of the environment, which has a fundamental importance between the islands are fragile territories that require specific special attention", Zúñiga states.

Marina Zúñiga graduated in Human Resources at Juan Agustín Maza University (Mendoza, Argentina), has a Master in Human Resources, and is completing a second Master in Corporate Social Responsibility and Sustainability. Her career has been linked to management and care for persons at companies such as the cruise ship company Silversea, the Pullmantur Group and Airbus. She is now the Human Resources and Sustainability Manager at Abama Resort Tenerife, where she tries to implement measures that contribute to protection of the environment and encourage the commitment to sustainability among the main stakeholders.