Savour the delicious gastronomy of the bars and restaurants of the Melvin Breakfasts
Melvin Breakfasts Abama Hotels
lives
What does happiness taste like? Find out at the restaurant of Abama Resort Tenerife. An exquisite venue that invites you to try the best of Canarian cuisine at the hands of Martín Berasategui, a renowned Spanish that boasts 12 Michelin stars. Let your taste buds take you on a journey with the exquisite menu on offer and sample a creative selection of the island's dishes whilst watching the beautiful sunsets from the restaurant terrace that overlooks the ocean. Sounds delicious right?
Location:
Las Terrazas de Abama Suites
Schedule:
Breakfast (from 8:00 a.m. to 11:00 a.m.)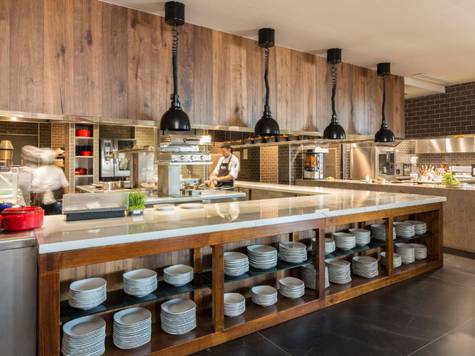 Melvin Breakfasts
Taste the special breakfasts in our select Melvin Restaurant with spectacular views. The team of professionals composing the Melvin Restaurant, trained under the guidance of Martin Berasategui, will delight you with an unconventional, very international breakfast which is capable to satisfy the most demanding palates.

This is the best way to start your day with our cold buffet and hot dishes served at the table. The cold buffet consists of a selection of products specially chosen to satisfy those first morning cravings.
The menu of hot dishes is a selection you will enjoy choosing from every day in order to get to taste them all.
For your mornings to be the most special ones, not only we do offer you the best views of La Gomera and the Atlantic Ocean, but we also want you to forget about monotony and enjoy a new breath of fresh air every morning. To make this come true, we offer you a themed breakfast with different options to suit your taste:

Oriental -Spanish -European –American Breakfast will surprise you. In each of the thematic breakfasts, you will be offered a selected range of the most characteristic original dishes of each region.