Savour the delicious gastronomy of the bars and restaurants of the Melvin Breakfasts
Melvin Breakfasts Abama Hotels
lives
What does happiness taste like? Find out at the restaurant of Abama Resort Tenerife. An exquisite venue that invites you to try the best of Canarian cuisine at the hands of Martín Berasategui, a renowned Spanish that boasts 12 Michelin stars. Let your taste buds take you on a journey with the exquisite menu on offer and sample a creative selection of the island's dishes whilst watching the beautiful sunsets from the restaurant terrace that overlooks the ocean. Sounds delicious right?
Schedule:
Breakfast (from 8:00 a.m. to 11:00 a.m.)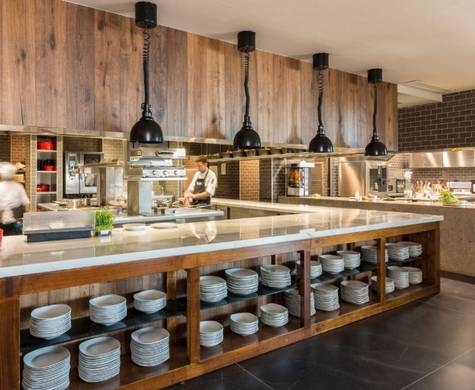 Melvin Breakfasts
Surprise your palate every morning with an unconventional breakfast while your eyes feast on the beautiful views of the golf course, the island of La Gomera and the Atlantic Ocean.

4 themed breakfasts of the MELVIN style:
Oriental, Spanish, European and American breakfast.

For you to try one every day.
You are sure to be impressed by the explosion of flavors of huevos rancheros, ramen and "Croque Monsieur".

MELVIN breakfasts are the result of a meticulous selection of dishes characteristic of each region and the best alternative against monotony.

Enjoy the first meal of the day in a different way.