- Non Refundable 10% discount
Non Refundable 10% discount | in Tenerife
lives

The Hotel Las Terrazas de Abama Suites is a luxurious sanctuary of peace and tranquility surrounded by typical Canary Island vegetation, thousands of palm trees and the green mantle of the 18-hole golf course.

More than 160 hectares of land are embraced by the beauty of the Tenerife scenery and the immensity of the views of the Atlantic Ocean and La Gomera, which leaves no one indifferent.

A postcard that you can see from each of the 151 suites that make up the complex.

From the smallest suite of 87 m² (almost three times the size of a standard room) to the duplex with a private hot tub of more than 200 m², all are surprising for the calm of the environment and its ample space. Plenty of space.
Non Refundable 10% discount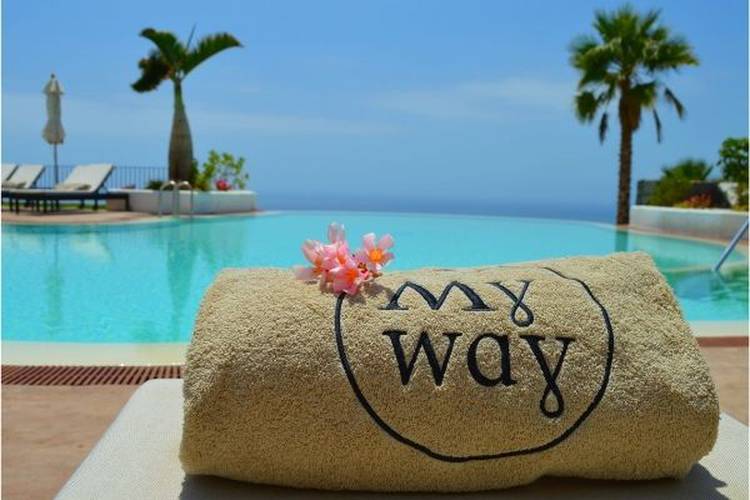 How does this rate work?

The 10% discount is applied to the total amount of the reservation.
Let's take an example: if your booking is 1000 € and we apply a -10% it would be 900 €.

Being a non-refundable rate, this means that you pay the total amount of your reservation at the time of booking and forget to pay at the hotel upon arrival.

¿What happens if you have to cancel or modify your reservation?

No modification or cancellation allowed.

Other information to keep in mind :
During check-in at the front desk, it is necessary to present the same credit or debit card used to pay for the reservation.
From
€150
taxes included.