Las Terrazas de Abama Suites Hotel 2 Bedroom Suite with Jacuzzi and partial ocean views
paradise

The Hotel Las Terrazas de Abama Suites is a luxurious sanctuary of peace and tranquility surrounded by typical Canary Island vegetation, thousands of palm trees and the green mantle of the 18-hole golf course.

More than 160 hectares of land are embraced by the beauty of the Tenerife scenery and the immensity of the views of the Atlantic Ocean and La Gomera, which leaves no one indifferent.

A postcard that you can see from each of the 151 suites that make up the complex.

From the smallest suite of 87 m² (almost three times the size of a standard room) to the duplex with a private hot tub of more than 200 m², all are surprising for the calm of the environment and its ample space. Plenty of space.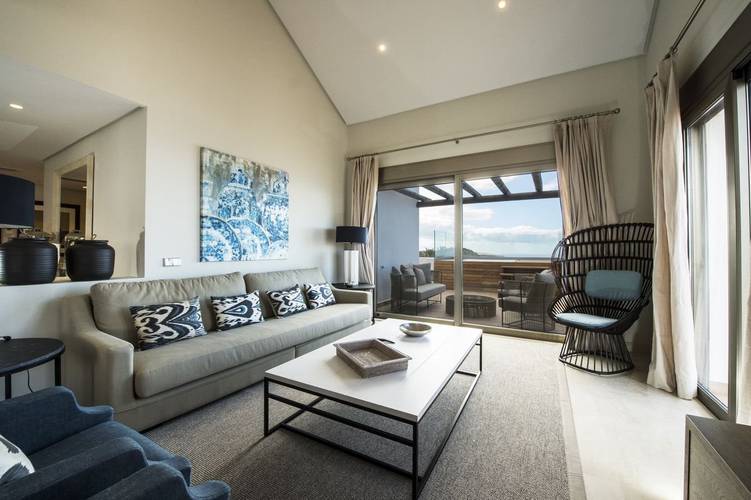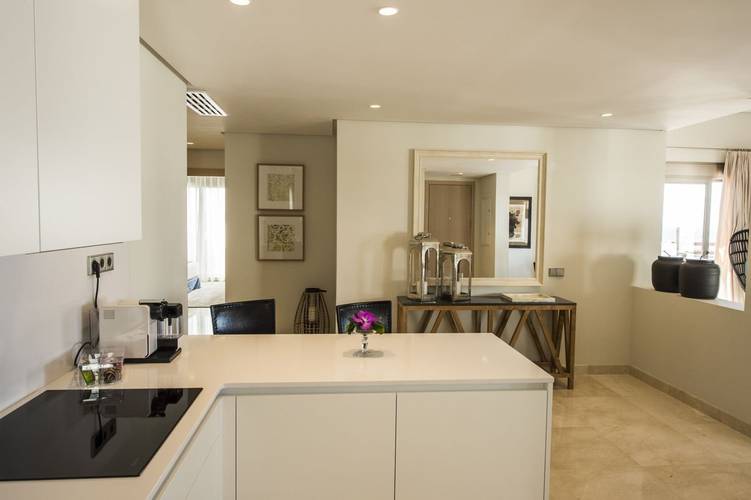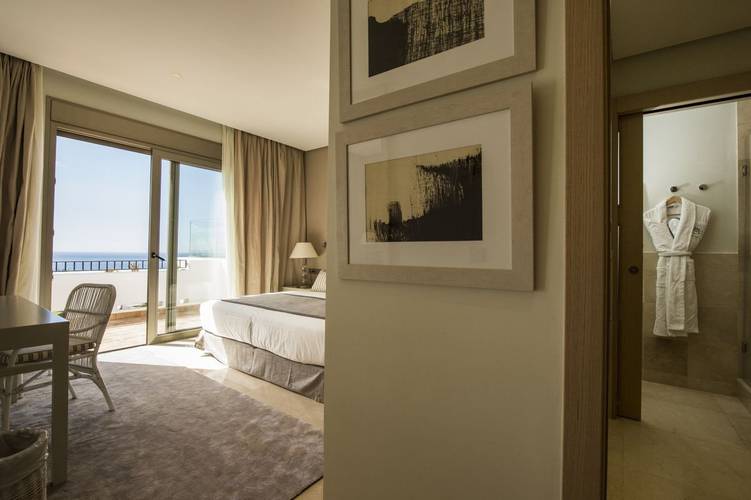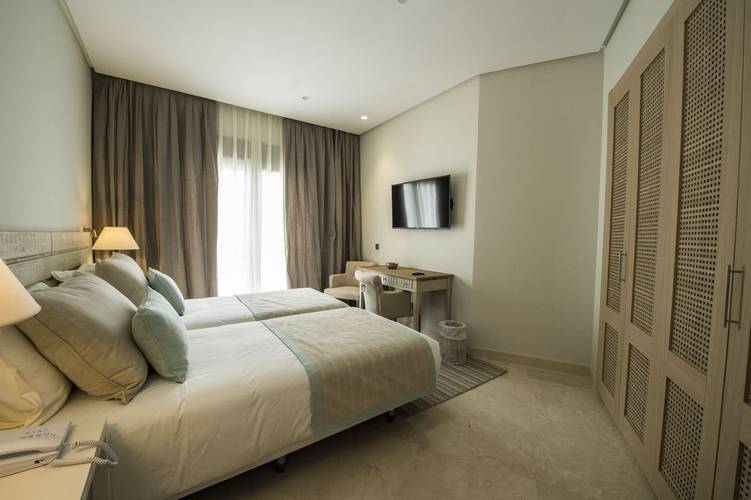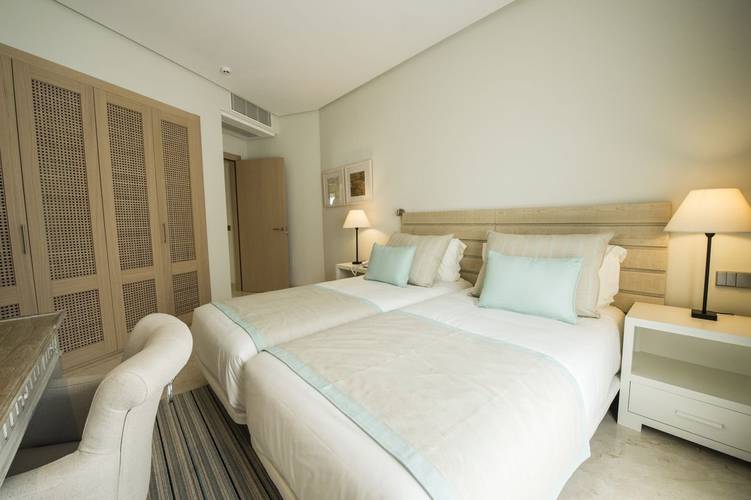 2 Bedroom Suite with Jacuzzi and partial ocean views
After spending the day practicing your swing or visiting the island, there's nothing better than setting aside some time to relax in the private outdoor hot tub of this two bedroom suite.

Also awaiting you are the beautiful partial views of the Atlantic Ocean, and the calm of the subtropical environment surrounding the resort, with over 25,000 palms and indigenous trees, which you can admire from the comfy loungers on the terrace (or in the garden).

This suite features a high-end kitchen, with everything you might need, including washer and dryer, and a spacious living room, perfect for quiet evenings with friends or family.