Las Terrazas de Abama Suites Hotel 3 Bedroom Ocean View Suite
paradise

The Hotel Las Terrazas de Abama Suites is a luxurious sanctuary of peace and tranquility surrounded by typical Canary Island vegetation, thousands of palm trees and the green mantle of the 18-hole golf course.

More than 160 hectares of land are embraced by the beauty of the Tenerife scenery and the immensity of the views of the Atlantic Ocean and La Gomera, which leaves no one indifferent.

A postcard that you can see from each of the 151 suites that make up the complex.

From the smallest suite of 87 m² (almost three times the size of a standard room) to the duplex with a private hot tub of more than 200 m², all are surprising for the calm of the environment and its ample space. Plenty of space.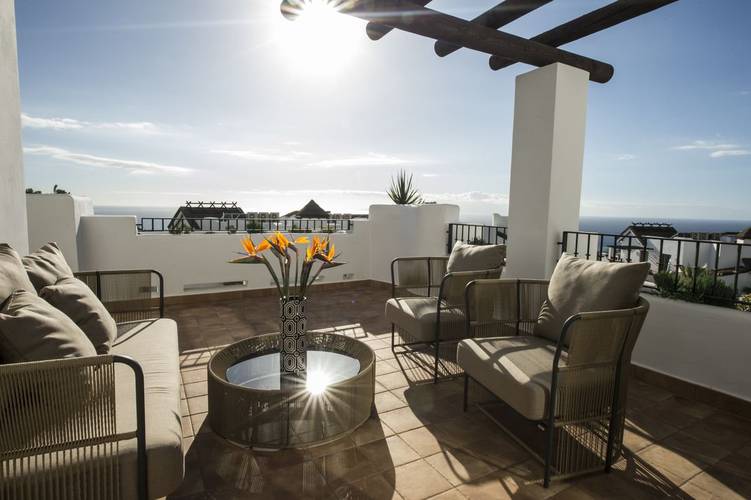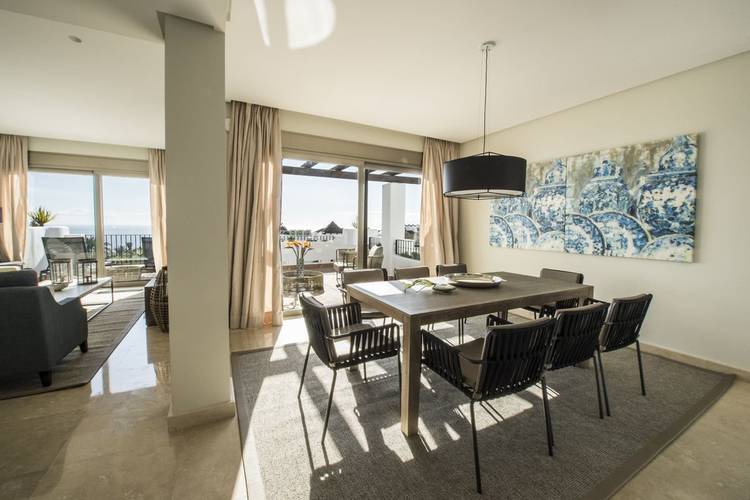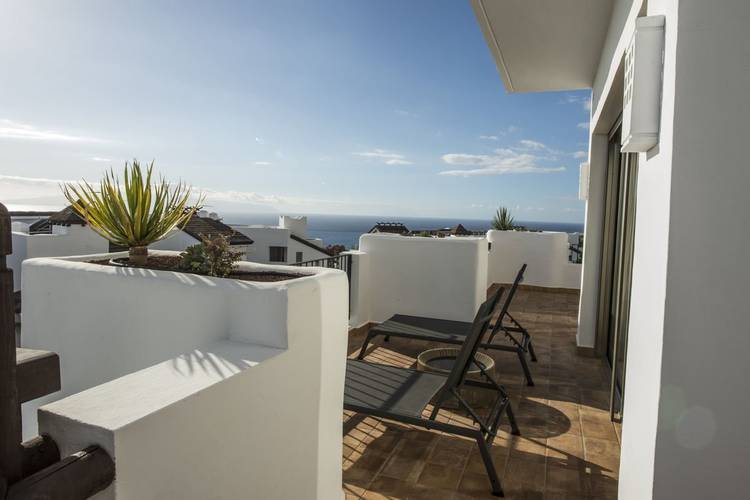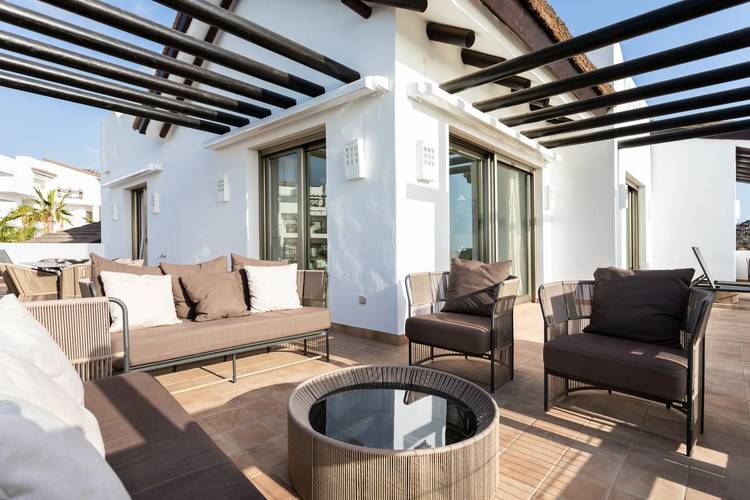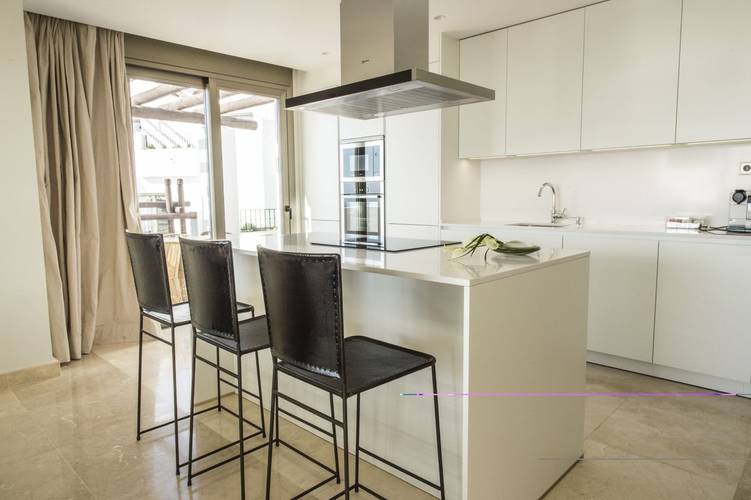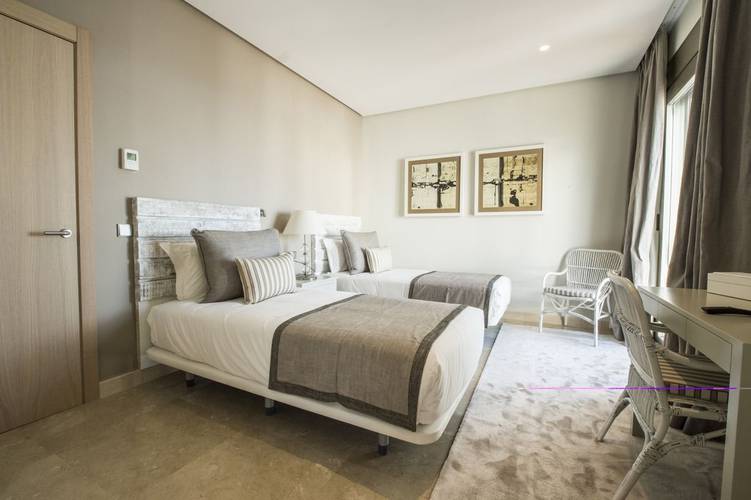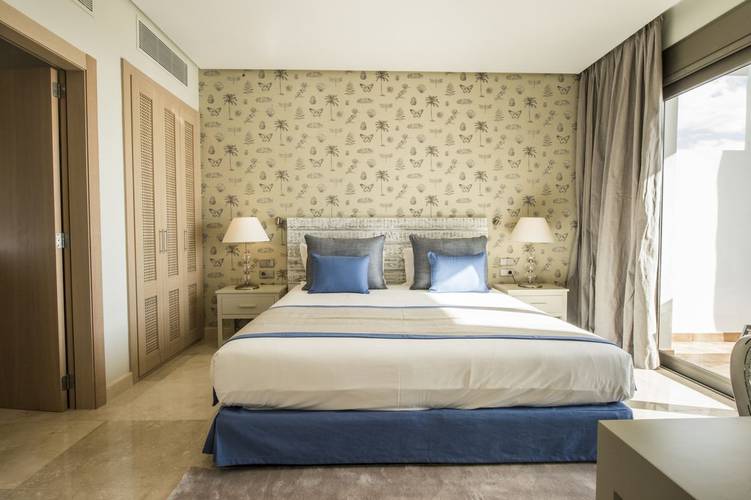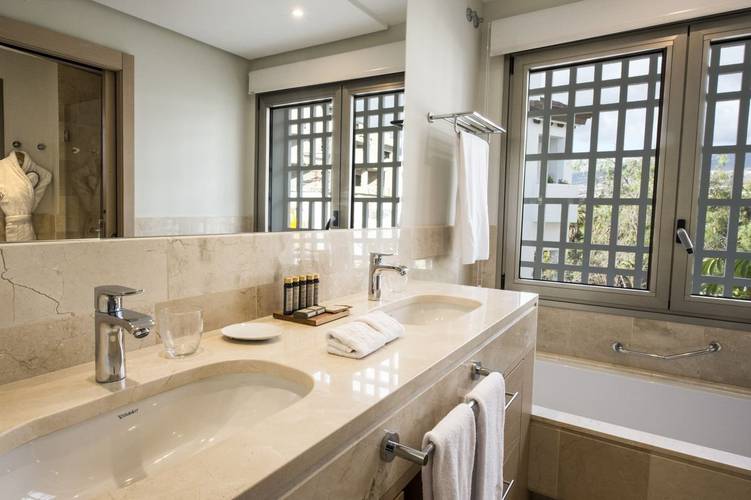 3 Bedroom Ocean View Suite
Any time of day is perfect to take in the breathtaking views of the Atlantic Ocean, the island of La Gomera and the golf course from this three bedroom suite. Although the most admired is the sunset.

Its extensive garden (or terrace) makes this luxurious suite a favorite among groups of friends, especially golf and tennis lovers, not only for the views, the brightness and elegance of its decoration, but also for its spaciousness: 150 m² (1614 sq. ft.) in total.

The comfort offered by the full kitchen and ensuite bathrooms for each room ensures a relaxing and peaceful stay for everyone.