Hotel Los Jardines de Abama Suites's Photos
Photos Hotel in Tenerife
lives

The Hotel Los Jardines de Abama Suites is a small collection of independent villas with private infinity pool and modern suites overlooking the Atlantic Ocean that catch all eyes.

It is part of the Abama Resort Tenerife complex, whose 18-hole golf course surrounds the entire area accompanied by 25,000 palm trees and stunning native plants.

It combines the amenities of an exclusive resort with the intimacy of the villas and the atmosphere of a five-star hotel.

A place of retreat to enjoy tranquility and privacy in Tenerife, the island of eternal spring.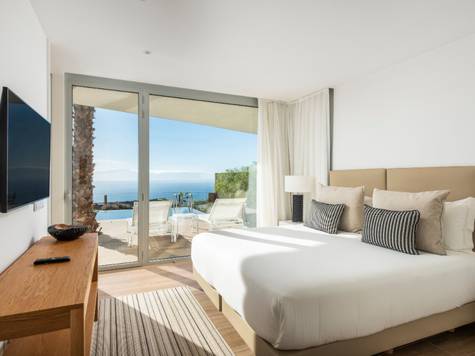 A picture is worth a thousand words and from Los Jardines de Abama Suites or Las Villas del Tenis, we want you to be able to view our suites, villas, and services with the following selection of photographs and videos.

Los Jardines de Abama Suites have heated pools, a restaurant, wellness, gym, Kids Camp, and a lot more enjoyable services. We invite you to visit us and feel and experience an Abama experience.