Hotel Los Jardines de Abama Suites 2-Bedroom Suite with Ocean Views
paradise

The Hotel Los Jardines de Abama Suites is a small collection of independent villas with private infinity pool and modern suites overlooking the Atlantic Ocean that catch all eyes.

It is part of the Abama Resort Tenerife complex, whose 18-hole golf course surrounds the entire area accompanied by 25,000 palm trees and stunning native plants.

It combines the amenities of an exclusive resort with the intimacy of the villas and the atmosphere of a five-star hotel.

A place of retreat to enjoy tranquility and privacy in Tenerife, the island of eternal spring.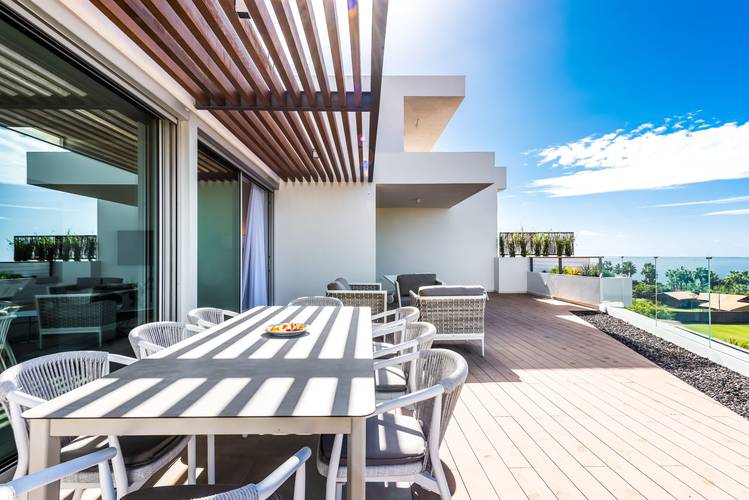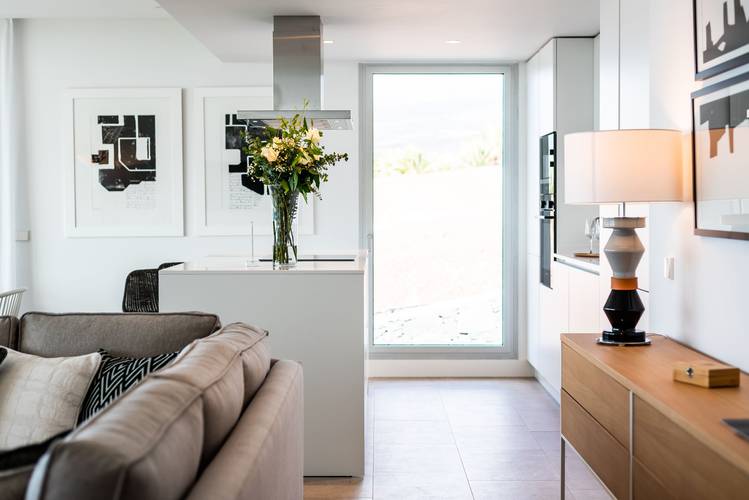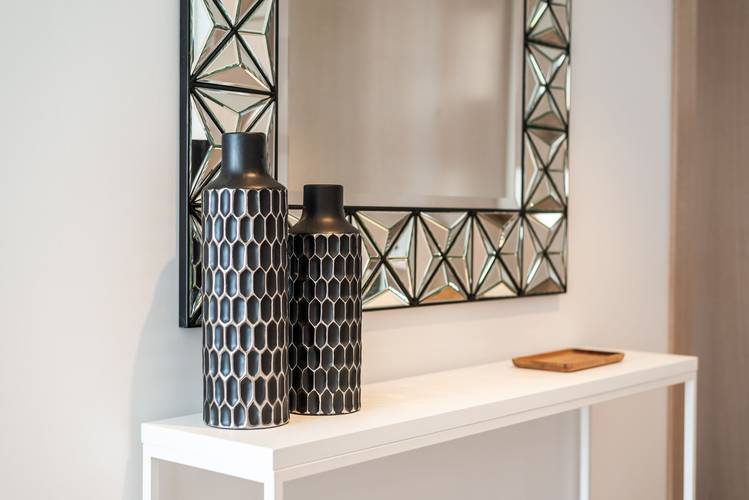 2-Bedroom Suite with Ocean Views
Two features immediately strike you when you enter this two bedroom suite: the brightness, which comes from the two side-to-side windows, and the tranquility that permeates the room.

If you look out onto the terrace with an almost invisible glass railing, you feel like you can touch the enormous panoramic view before your eyes. These are the frontal views of the Atlantic Ocean and the 18-hole golf course, with the island of La Gomera in the background.

The complex is surrounded by lush labyrinth-shaped gardens and palm trees swaying in the breeze, creating a sense of peace that pervades the environment.

The minimalist and modern interior design of this suite, with a kitchen with breakfast bar, a very spacious living room and two bedrooms with ensuite bathrooms, is intensified by the purity of the white color that predominates over the others.

When you enjoy an invigorating rain shower with sustainable amenities made in the Canary Islands, you recharge your energy to take advantage of the day on the island of eternal spring.

It's your moment of disconnection, which you can also enjoy at Playa Abama, a golden sandy beach with FREE transfer service for you.

Tranquility in its purest form. Just what you need during your vacation.