Hotel Los Jardines de Abama Suites 2 Bedroom Villa del Tenis with Ocean Views and a private swimming pool
paradise

The Hotel Los Jardines de Abama Suites is a small collection of independent villas with private infinity pool and modern suites overlooking the Atlantic Ocean that catch all eyes.

It is part of the Abama Resort Tenerife complex, whose 18-hole golf course surrounds the entire area accompanied by 25,000 palm trees and stunning native plants.

It combines the amenities of an exclusive resort with the intimacy of the villas and the atmosphere of a five-star hotel.

A place of retreat to enjoy tranquility and privacy in Tenerife, the island of eternal spring.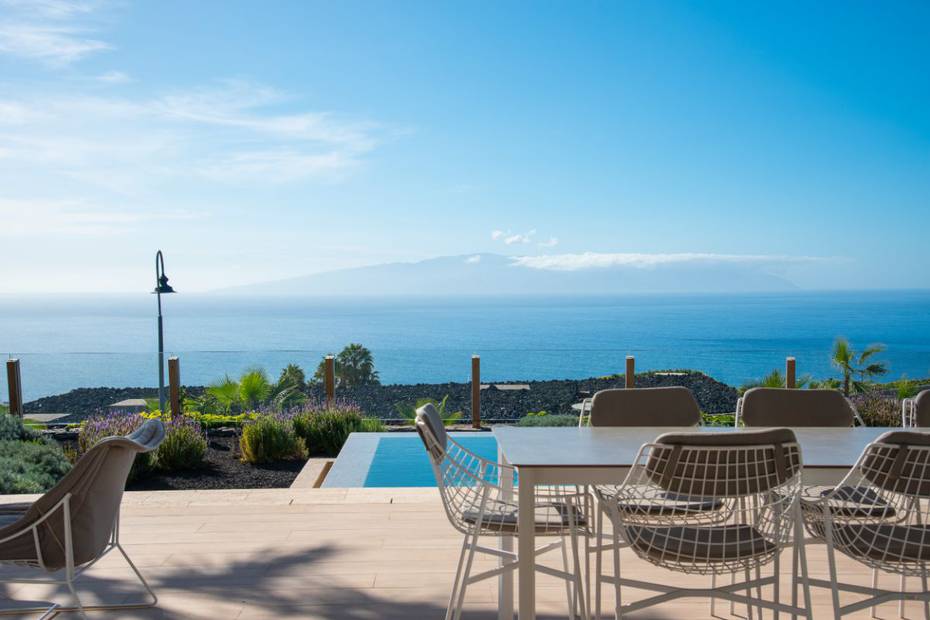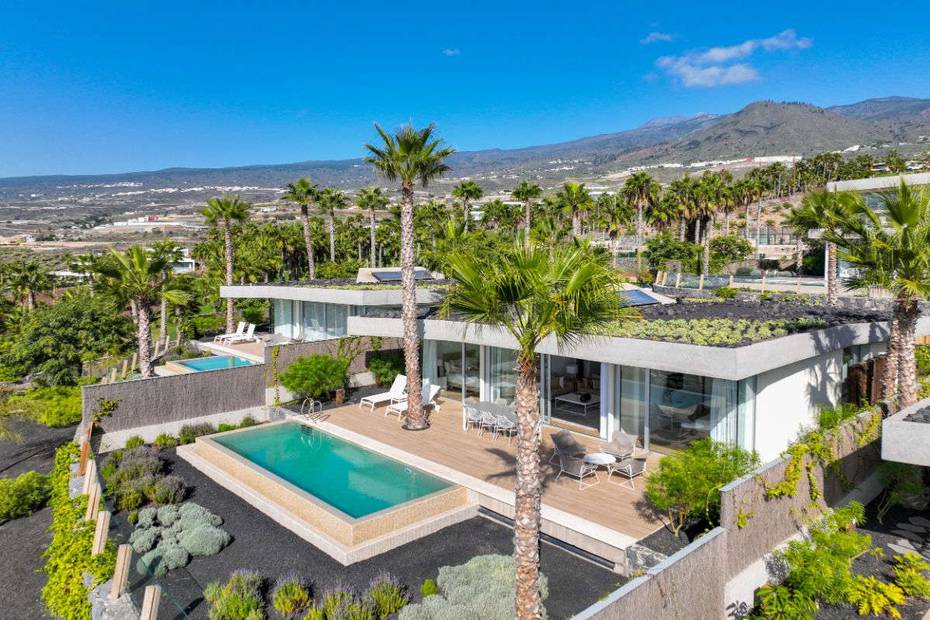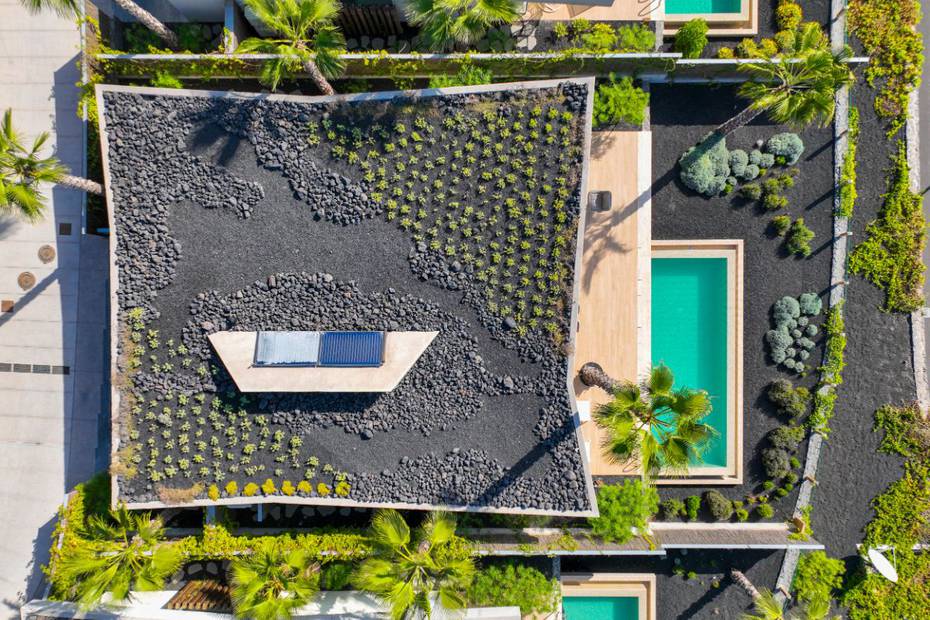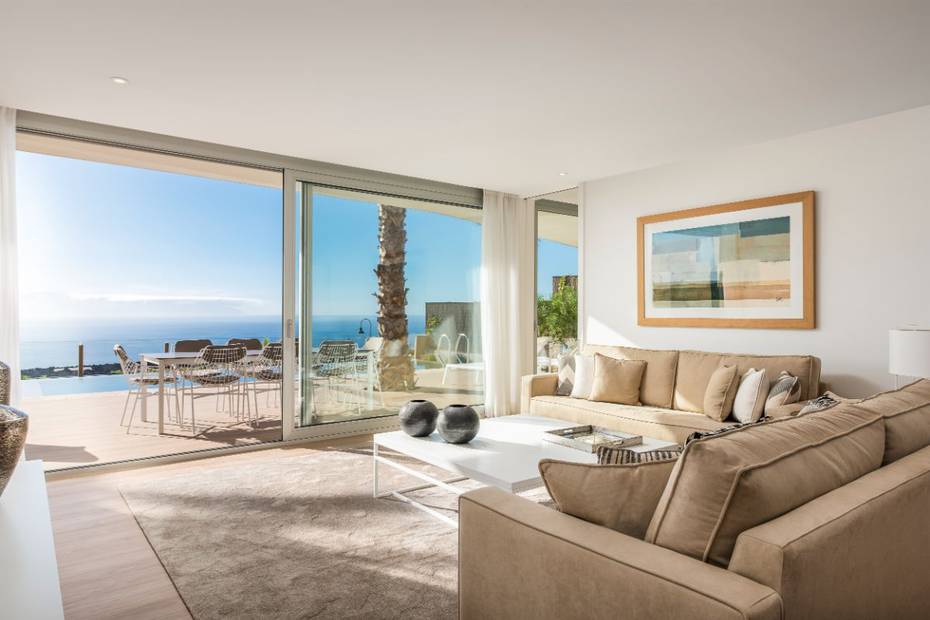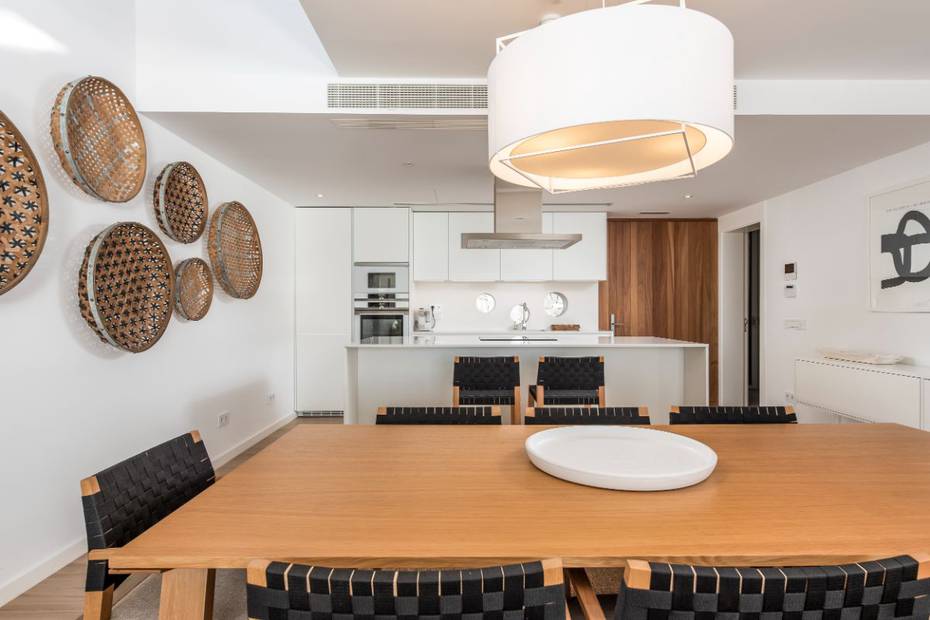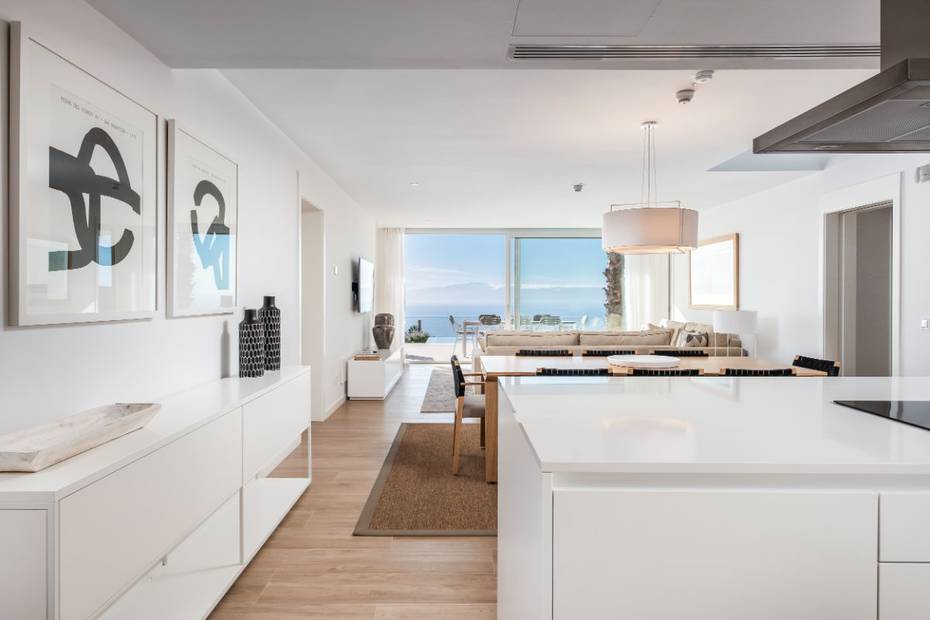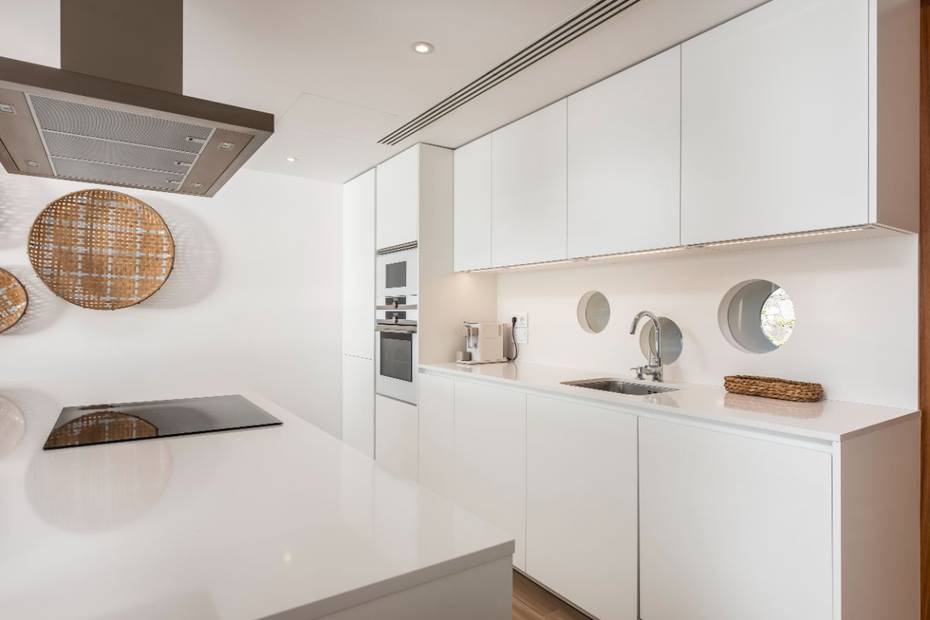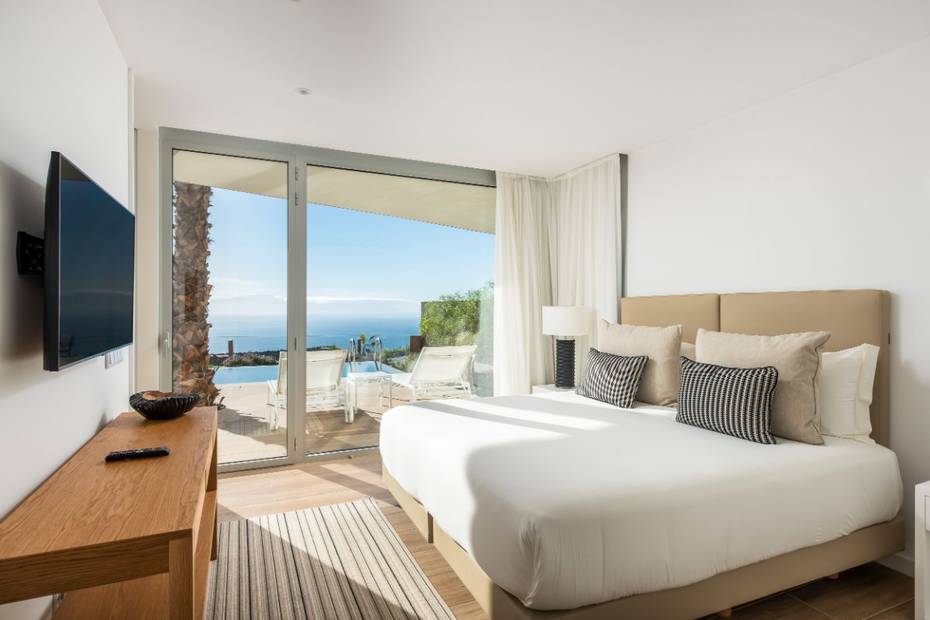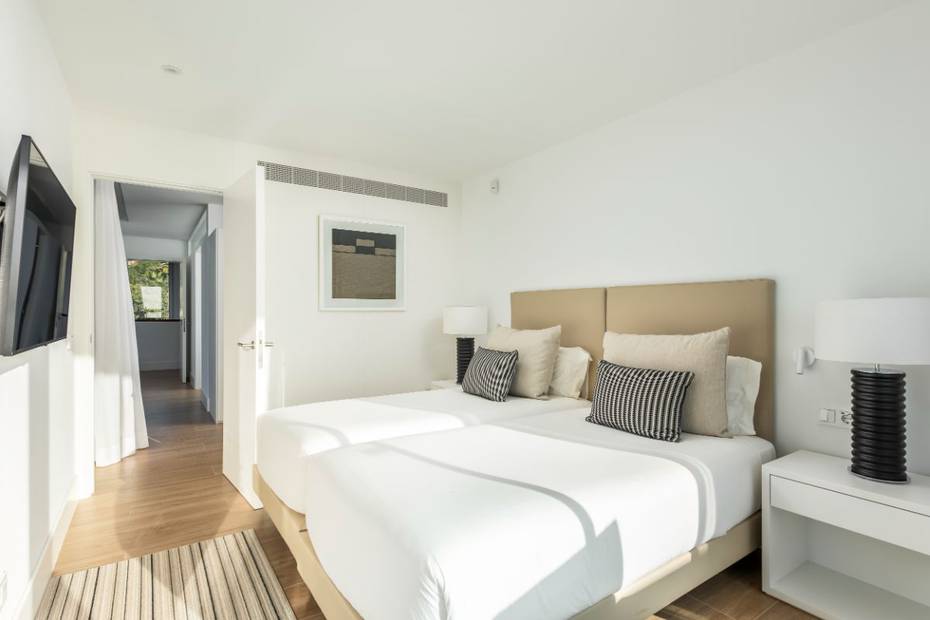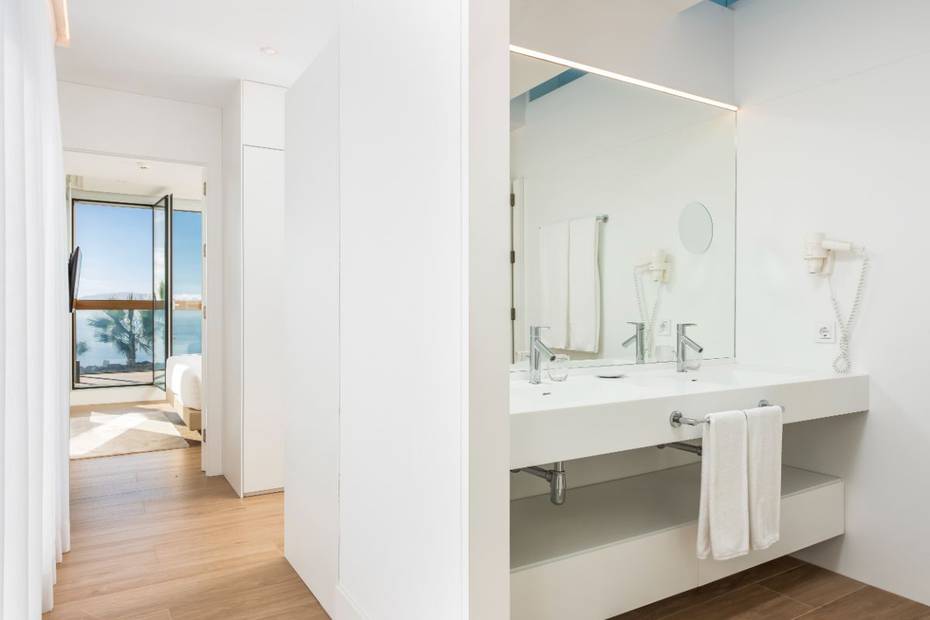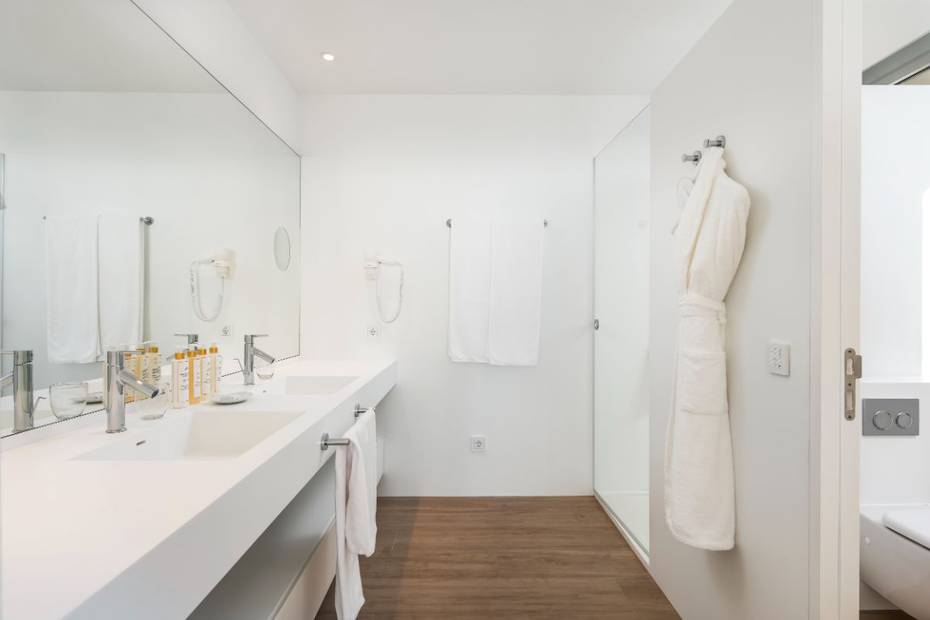 2 Bedroom Villa del Tenis with Ocean Views and a private swimming pool
Different from all the luxury villas in which you have been, this independent two bedroom Tennis Villa, impresses with its straight lines that form its exterior design and the interior decoration, modern and minimalist in which the color white predominates.

From the two panoramic windows, which go from side to side in the garden area, you can enjoy the most beautiful sunsets you will remember in a long time, with the golf course, the island of La Gomera and the views of the Atlantic Ocean in the background.

You perceive the intimacy that this retreat offers you when you enter the private infinity pool, and enjoy evenings in the garden with your family or friends. With no one around.

And if you feel like it, you can even swim in the evening because the pool is heated and ensures the perfect water temperature.

In the kitchen, with a central island, as well as in the large living room and the ensuite bedrooms, you feel the spaciousness as you walk around and feel the sea breeze blowing through the spaces that make up the more than 184 m² (1980 sq. ft.). There are few villas as spacious as this one.

It is undoubtedly the perfect choice for a vacation where calm and privacy reign.