Hotel Los Jardines de Abama Suites 3 Bedroom Villa del Tenis with Ocean Views and a Private Swimming pool
paradise

The Hotel Los Jardines de Abama Suites is a small collection of independent villas with private infinity pool and modern suites overlooking the Atlantic Ocean that catch all eyes.

It is part of the Abama Resort Tenerife complex, whose 18-hole golf course surrounds the entire area accompanied by 25,000 palm trees and stunning native plants.

It combines the amenities of an exclusive resort with the intimacy of the villas and the atmosphere of a five-star hotel.

A place of retreat to enjoy tranquility and privacy in Tenerife, the island of eternal spring.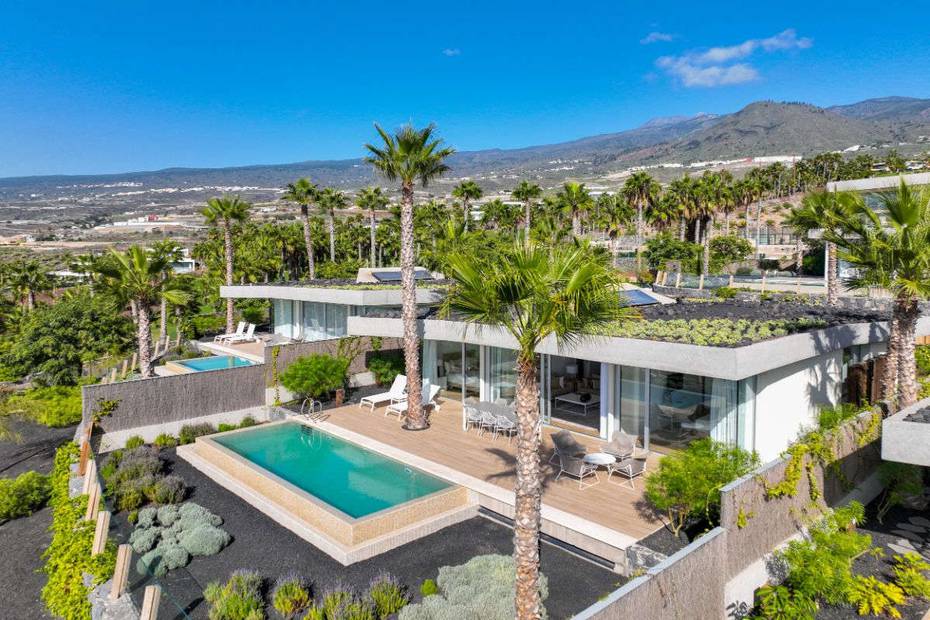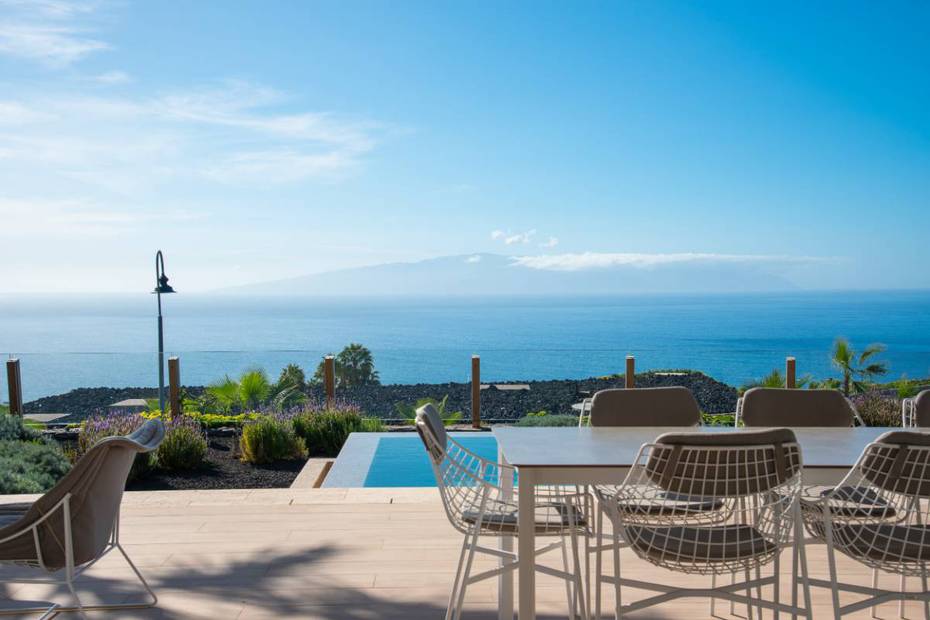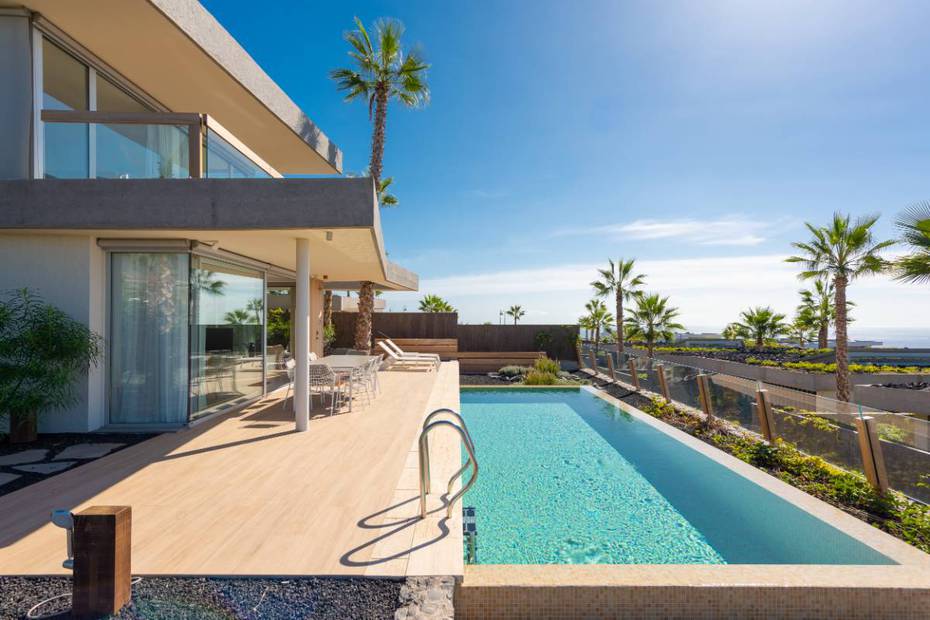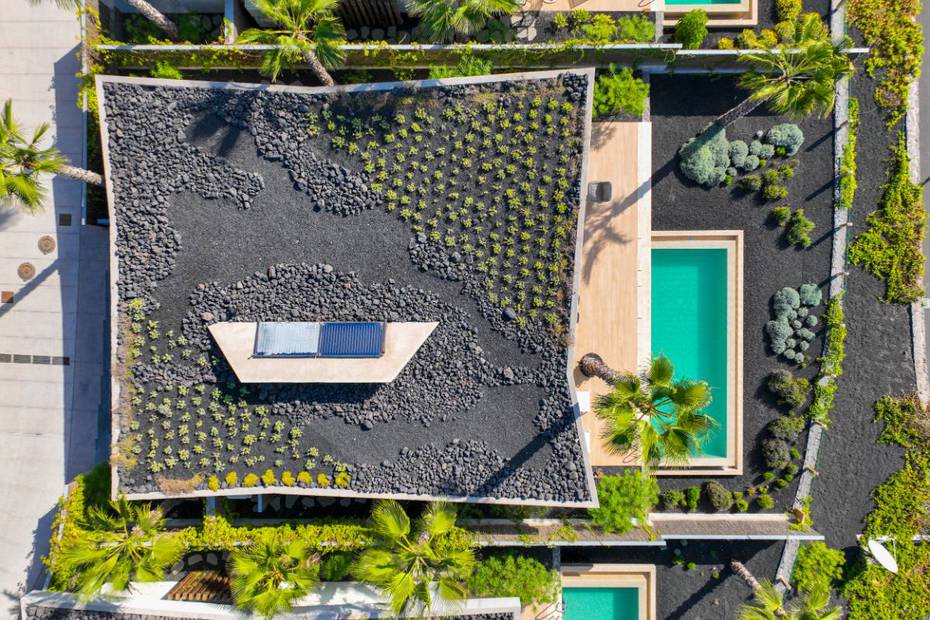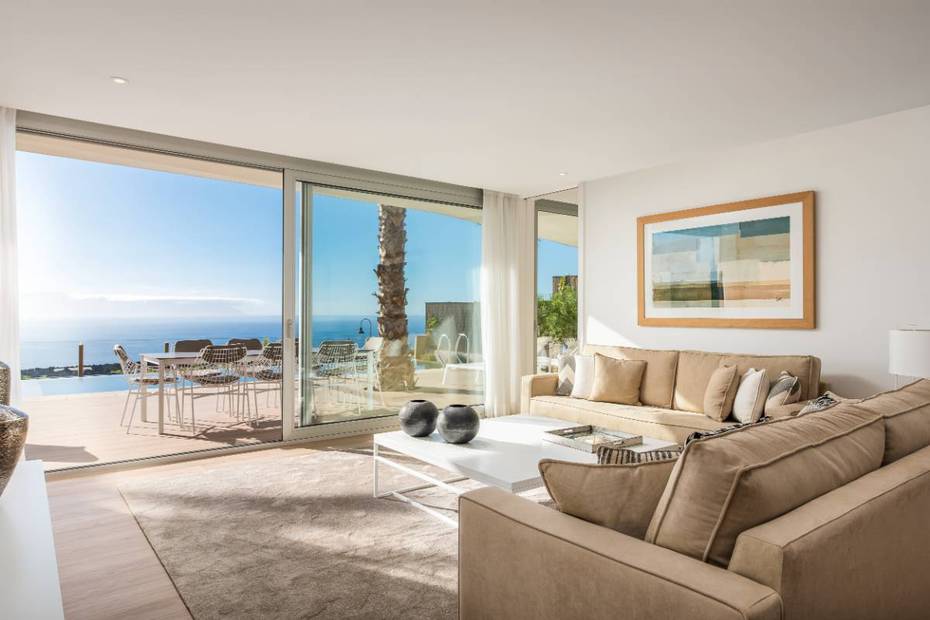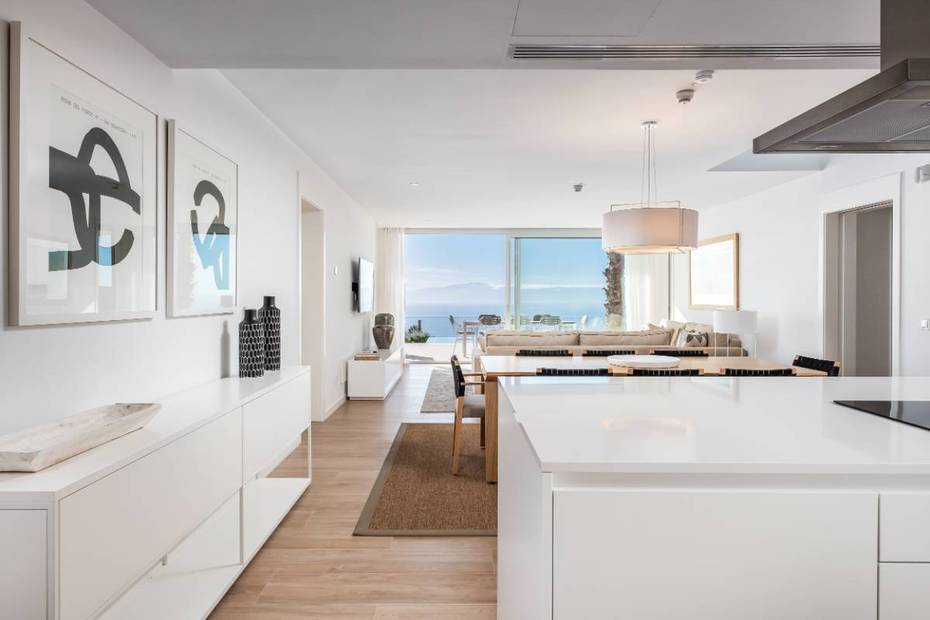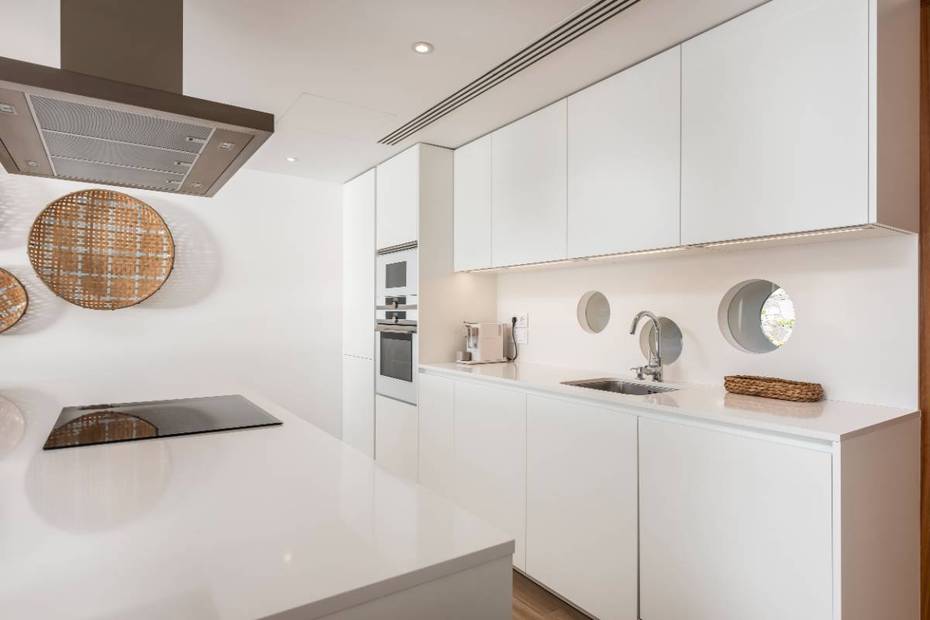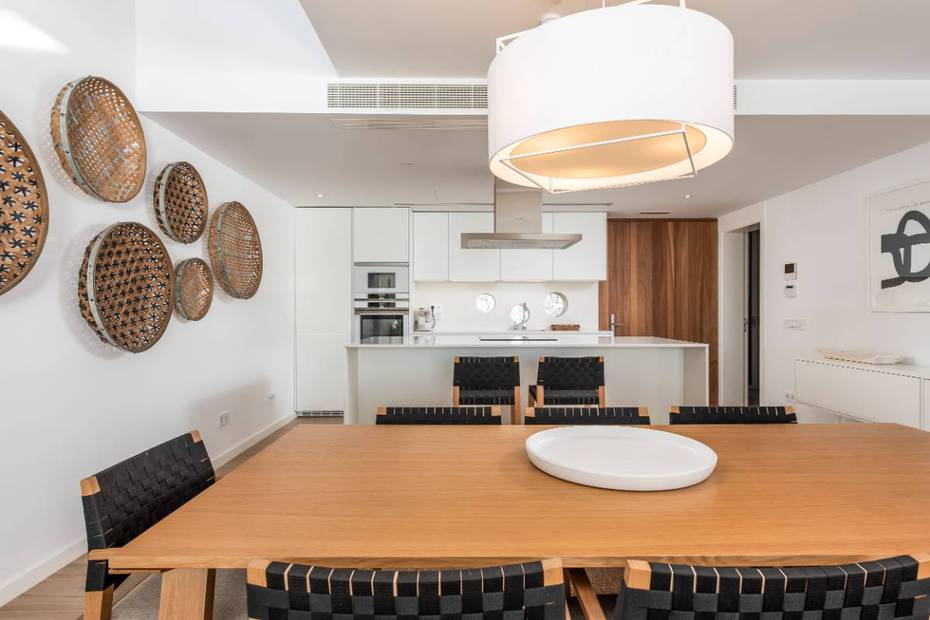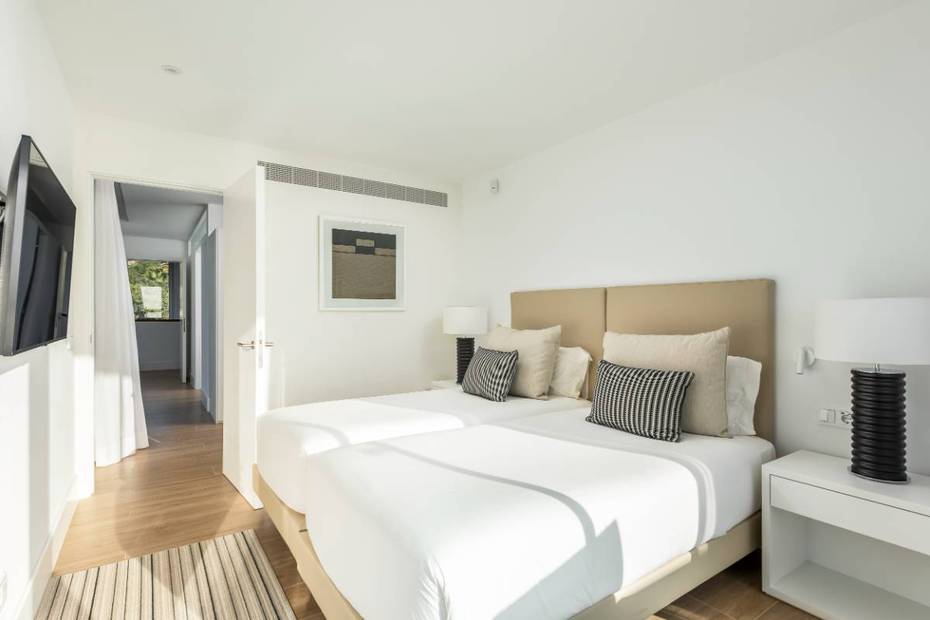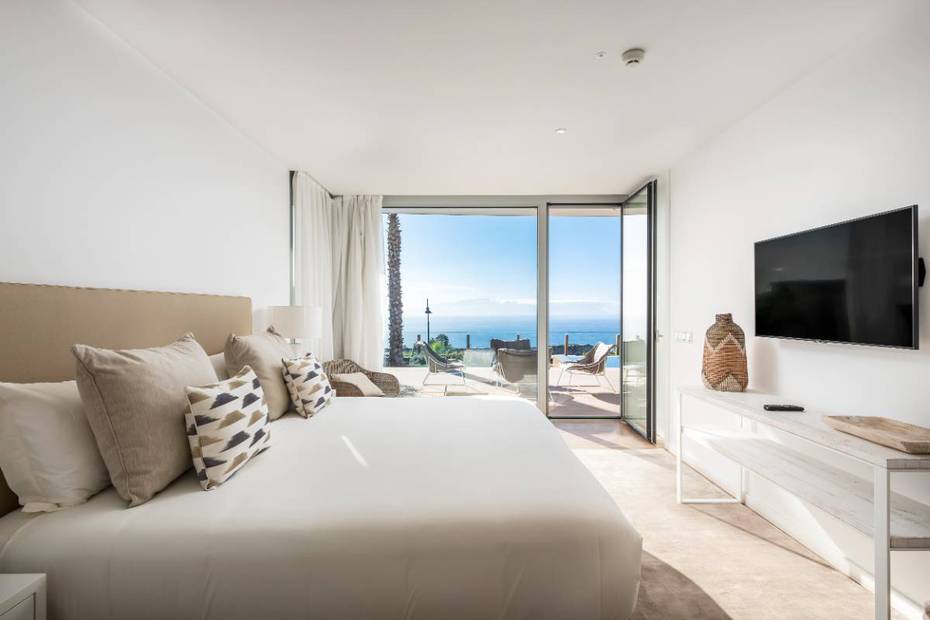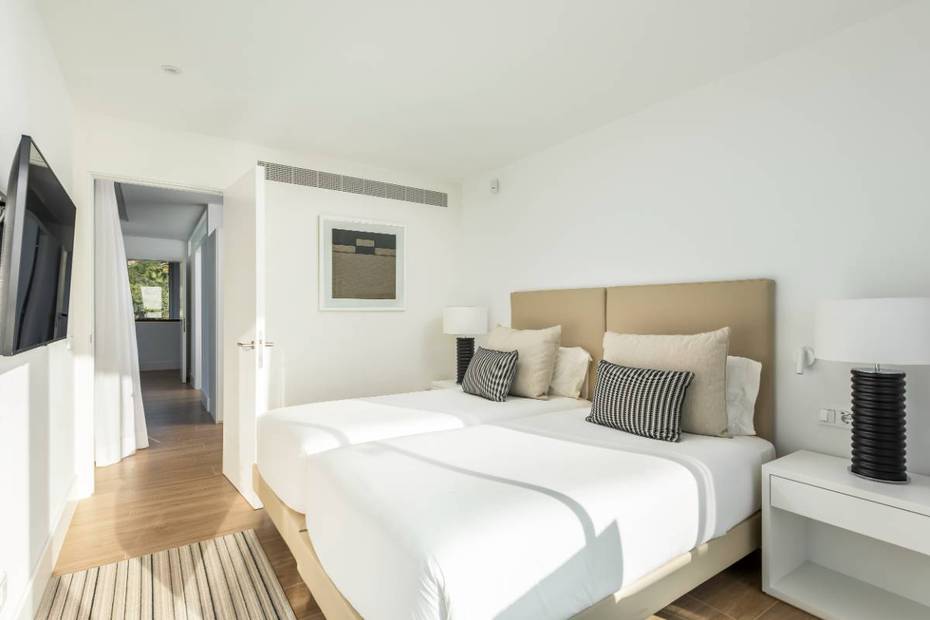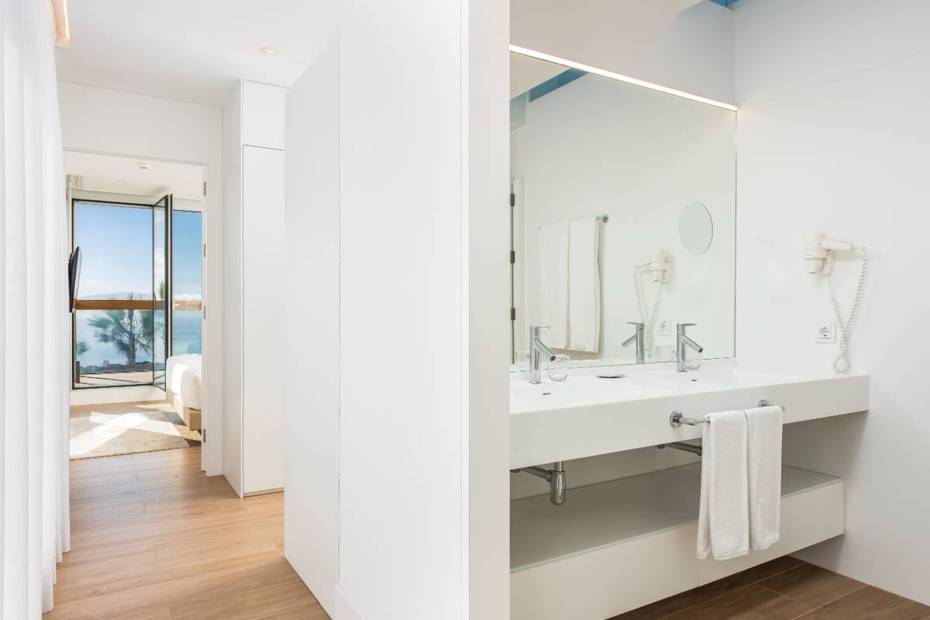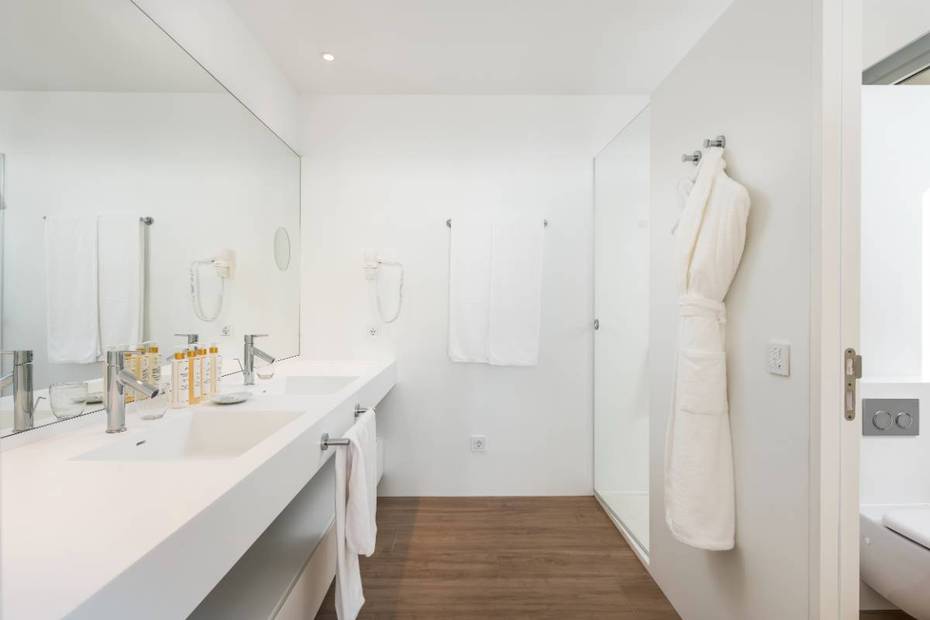 3 Bedroom Villa del Tenis with Ocean Views and a Private Swimming pool
From the private infinity pool of this three bedroom detached Tennis Villa, you can look out over a beautiful panoramic view of the Atlantic Ocean, with the island of La Gomera in the background and views of the 18-hole golf course.

With no one around, the pool and the moment are yours.

Because this villa, which sits slightly above the others, is a luxurious sanctuary of peace and privacy. And although the bedrooms and living room have glass walls overlooking the garden, no one can see you.

The elegance of its structure, finished in wood, and its modern decoration, in which white predominates, transmit the calm you need for a deep disconnection.

When you enter, you notice the spaciousness of the spaces as you walk through the open kitchen with central island, pass through the large living room and reach the private garden with full furniture, where you can dine in privacy with your family or friends.

And the best thing is that you can swim in the infinity pool whenever you want, even in the evening, because the water temperature is always perfect. The pool is heated.

You just have to choose the time.

You feel the tranquility that the environment transmits when you see the swaying of the palm trees, the native vegetation and the flight of birds. Abama Resort Tenerife is more than a resort, it is a place to meet and watch more than 20 species of birds (including one in danger of extinction).

It is clear that waking up every day in this private villa allows you to enjoy a vacation in total harmony and intimacy.