IAGTO Awards highlight the dedication of Las Terrazas de Abama Suites during the pandemic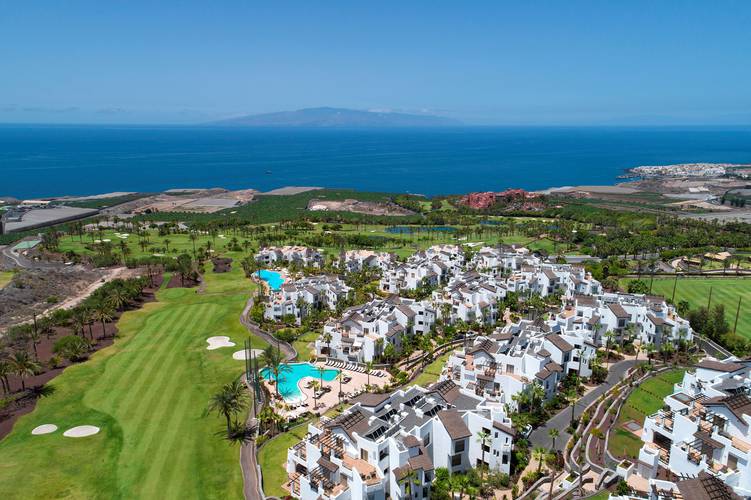 With the Outstanding Service 2021 award, given to only 36 other exclusive resorts around the country, the international golf operator institution recognises the 'incomparable service' provided by the five-star establishment in southern Tenerife 'in the face of an unprecedented global crisis'.

Las Terrazas de Abama Suites hotel in southern Tenerife, managed by My Way Meaningful Hotels, received the exclusive Outstanding Service 2021 award at the 21st edition of the renowned IAGTO Awards, presented by the international golf tourism institution, made up of golf tour operators around the world.

According to the organisers, 'flexibility regarding cancellations, new bookings and refunds, as well as providing incomparable service in the face of this unprecedented global crisis' were some of the key considerations in selecting the recipients of these prestigious awards. This year, they have recognised just 36 upscale resorts, hotels and golf courses in Spain.

The implementation of COVID safety protocols, without detracting from high-quality service and guests' complete comfort, were essential factors considered when selecting the awardees, which include Las Terrazas de Abama Suites.

This recognition joins the list of many others, both national and international, that already highlight the matchless qualities of Las Terrazas de Abama Suites, together with Abama Golf, also considered 'the best golf resort in Europe', according to the prestigious specialised magazine Golf Digest. The exclusive combined offerings of the hotel and golf course make them one of the best options in the world for devotees of this fine sport.

Las Terrazas de Abama Suites Manager Adrián Almirante has expressed appreciation for this new recognition by IAGTO, stating that, 'it rewards the effort and dedication over the long, hard months of the pandemic of an entire team of highly qualified professionals, who have demonstrated their adaptability and excellence in rising to the occasion under the most exceptional and adverse circumstances, so that our guests could continue to enjoy the best possible experience with us.'

The five-star hotel, which operates under the Preferred Residences label, has 151 suites where guests can enjoy a fantastic panoramic view of the gorgeous Atlantic Ocean, with the silhouette of La Gomera Island as a backdrop. Guests enjoy exclusive and preferential access to the Abama Golf complex, owned by the same investment group, capping a unique and idyllic experience for lovers of the sport.