Melvin by Martín Berasategui makes the Travellers' Choice list for the fourth consecutive year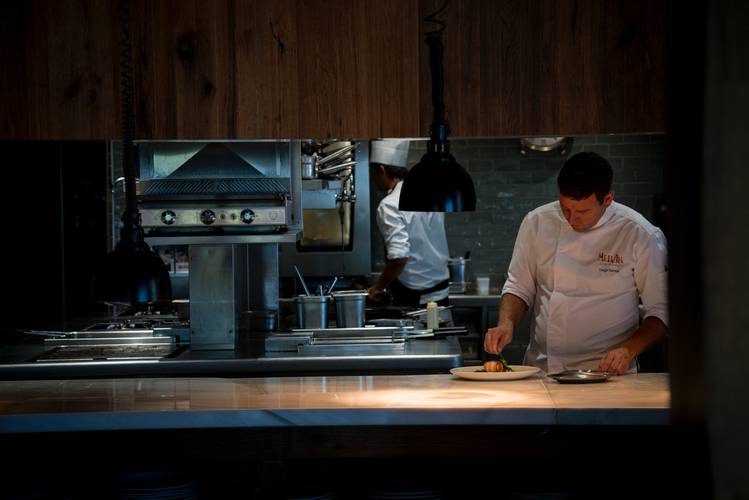 Melvin by Martín Berasategui restaurant, located in Las Terrazas de Abama Suites, has just been named to the Tripadvisor Travellers' Choice 2022 list. With this award, the online platform – which specializes in tourism and hospitality, compiling reviews for establishments located across the world – recognizes businesses that have received the best write-ups and ratings from users over the previous 12 months.

The prestigious culinary space, guided by Berasategui, earned the award with an average score of 4.5 out of 5.

In addition to excellent culinary offerings, users rated the atmosphere, service, experience and excellent service provided by the professionals at Melvin, helmed by Sergio Fuentes. This recognition once again highlights the restaurant's quality.

Still haven't treated yourself to this culinary experience? For chef Sergio Fuentes, it is a privilege to demonstrate his personal interpretation of the delicacies the land provides through flavours (the words a chef uses to express themself).

'Our clientèle is primarily made up of foreigners, and it is an honour to be able to engage them with island cuisine, presenting foods that are new to them. At the restaurant we feature such essential Canary Islands dishes as papa bonita revolcona (potato with slow-cooked egg and fried bacon) and tartar de patudo canario sobre ajoblanco y gel de uva (bigeye tuna tartare served over cold almond and garlic soup with grape gel), one of my favourites,' he highlights.