Laura Schulte, lifestyle influencer: "There is more than beautiful in young women"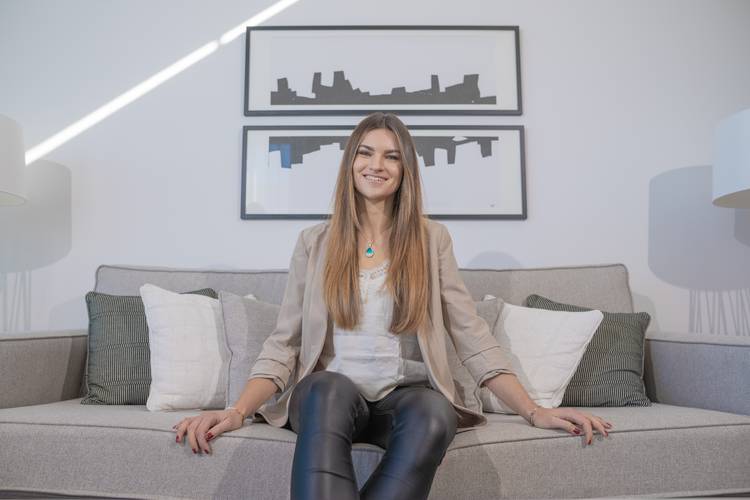 "Balance is the key" is the introductory statement by Laura Schulte (aka Fit Laura) on her Instagram. With 172,000 followers on the network, this 27-year-old German from Munich is now a healthy habit reference among young women in her country. Laura has spent a few days at Abama Resort Tenerife and worked on some recipes with the team from the exclusive restaurant Melvin by Martín Berasategui.

"It has been an honour for me to cook with Diego Dato, chef of Melvin by Martín Berasategui restaurant", says the German influencer, who highlights "the fish, the delicious taste of the local potatoes and the pistachio cake, which I couldn't resist an extra helping of".

Laura's emergence on the networks as a healthy lifestyle coach was an act of responsibility, the result of a personal experience that had caused her eating disorders, which she finally overcame in 2019. "I used to associate thinness with health. I think social media contributed to this false perception. I followed a lot of girls who had a similar lifestyle. Their appearance was very thin, so it seemed normal to me. I was proud to be so disciplined.

For years she followed a military routine believing she was protecting her health. In reality, it was damaging it. "I wasn't giving my body enough energy, I wasn't eating carbohydrates, I was way underweight, and my fat percentage was too low. I was also exercising too much," she explains.

The turning point came with the loss of menstruation, a traumatic experience that prompted her to tell her story and turn her career - she has a degree in business administration - around to become a healthy lifestyle communicator. "I wanted to write about the relationship between diet, exercise and hormones, something I didn't know about," she says. From that experience came her two books: 'Back to Balance' and her Cookbook "Eat in Balance".

"The message I want to get across to women is that in no case are body standards more important than health. It is absolutely legitimate that we want to feel beautiful, but we should not forget that we are much more than that," explains Laura.

There are several factors behind eating disorders: the need to be socially accepted or a lack of self-esteem, among others. "There is an eagerness not to make mistakes: you become obsessed with counting calories, planning exactly what you eat and how much exercise you do". In this sense, Laura encourages the responsible use of social networks "from my point of view, networks should inspire and motivate and are a good platform to talk about taboo subjects such as menstruation or intestinal health. They can be educational, transmitters of knowledge and experiences".

After her stay at the 5* hotel Los Jardines de Abama Suites, Laura recommends visiting the Canary Islands. "I love Tenerife, being by the sea and the sun. We have also had the opportunity to travel all over the island and see its diversity. It has everything, even a volcano with a stunning setting like El Teide. I totally recommend Tenerife as a holiday destination," she concludes.